All your plan details can be found on the plan & billing page under the admin settings. Only users with the admin role can access it:
Go to the admin settings at the purple navigation bar at the left.

Click on Plan and billing at the sidebar.

When opening the plan & billing page, you'll land on the overview tab.
Plan type (Trial, Starter, Growth)

Start date and Expiration date.

Interval (annual or monthly)

The number of seats you are paying for (and how many are currently in use)
Payment tab
First you will find the information about your renewal in a grey banner. If during your current billing period you downgrade or remove seats, this will only take place on the renewal, so all those changes will be summarised in this section showing you how much you will charged, as well, on that renewal date.

On the payment method section, you will see the details of the last used payment method. You can change your payment option by clicking on "Editing card" or on "remove" and add a new one again.

On the Billing details section, you will see the information needed to generate your invoice properly.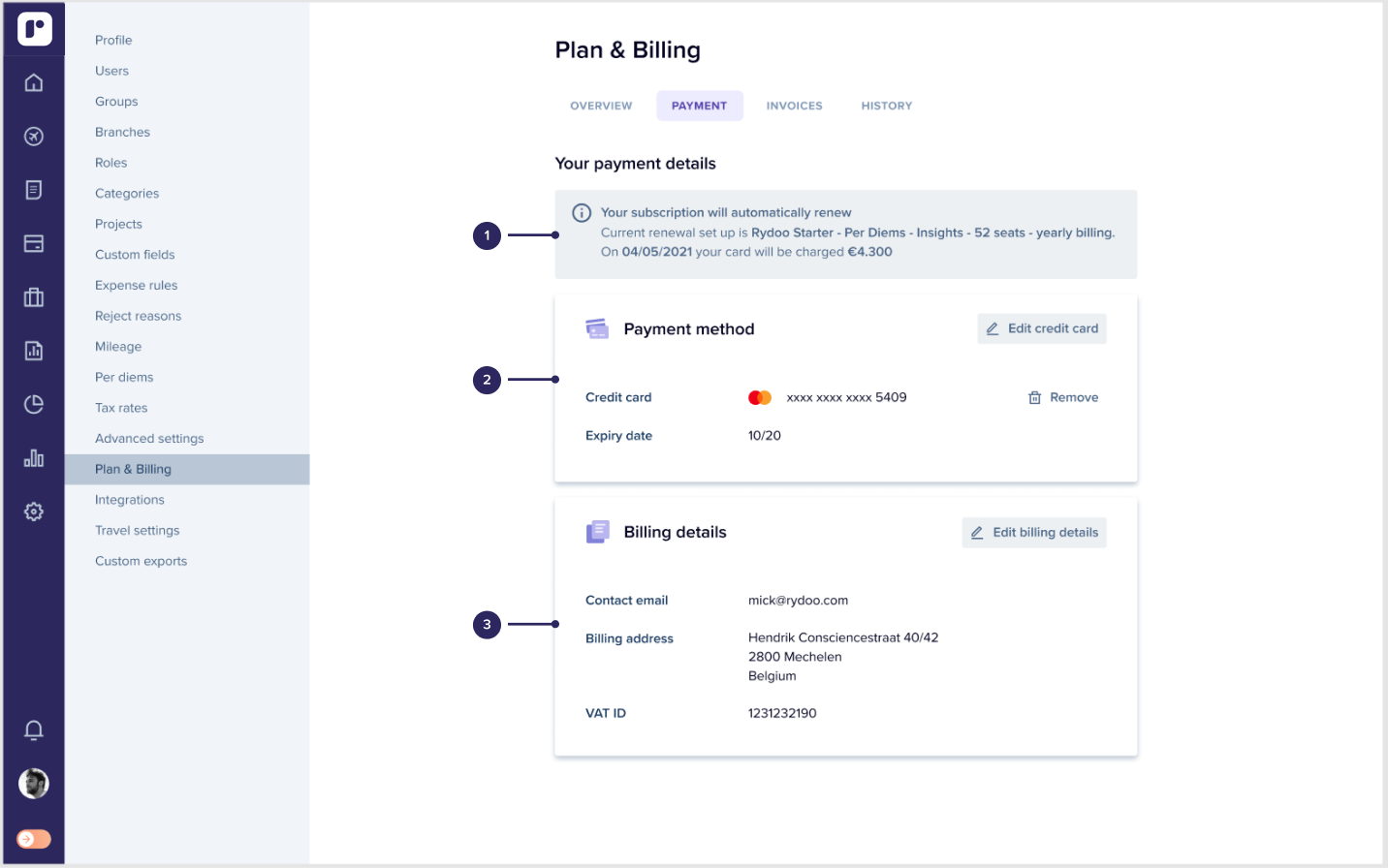 Invoices tab
Here you can access all the invoices we generated for your account. These are downloadable as a PDF. Learn more