How to create a cash advance?
1. Go to the Advances page and click "+ Create advance".

2. Fill in the date, cash advance name, amount, and currency.
NOTE: If you are the user, choose your name from the User field.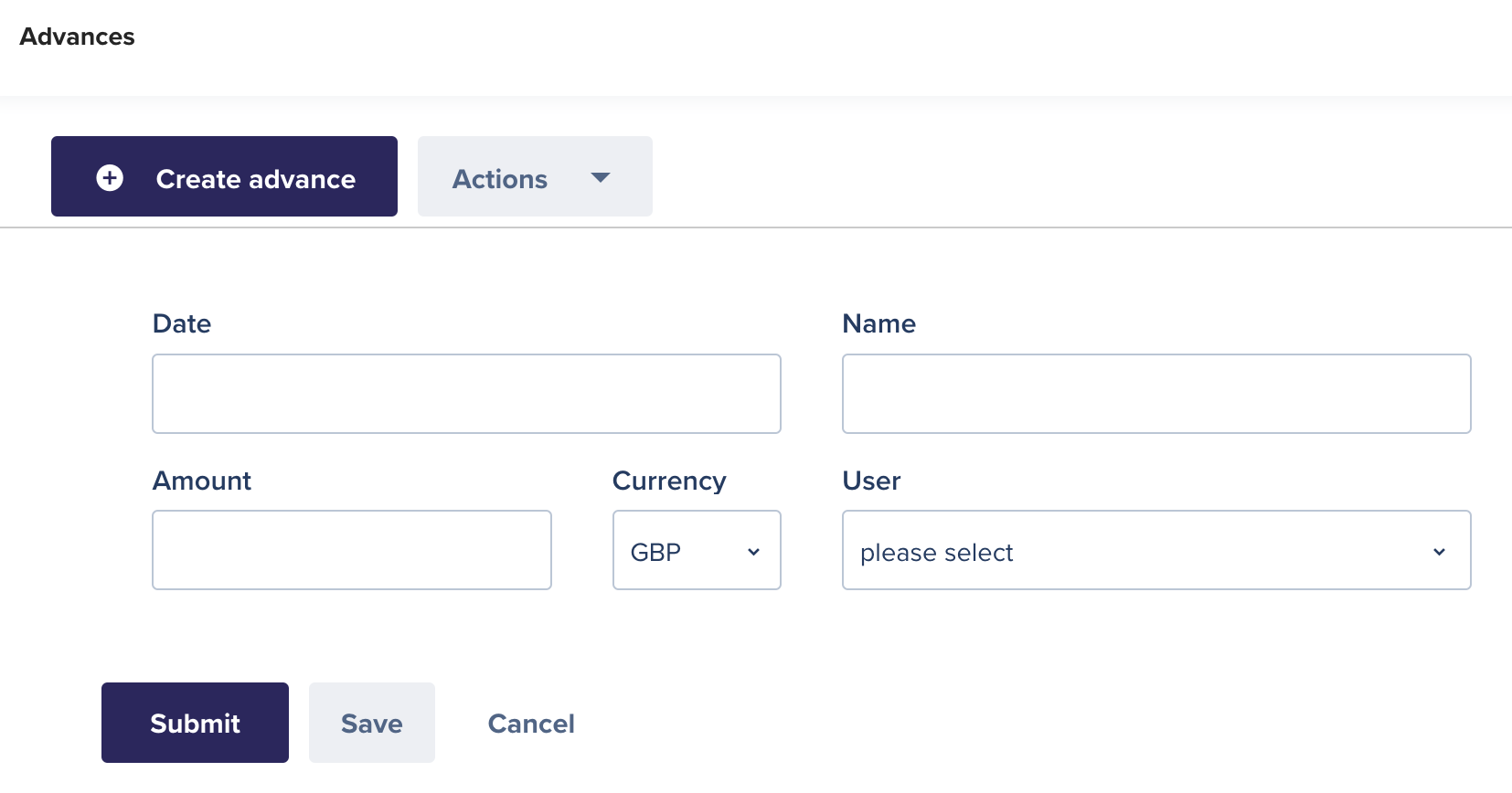 3. Click Save or Submit.
NOTES:
If your company does not require approval, your cash advance will be available in the Advances Overview in Paid status when you click either Save or Submit.

If your company requires approval for a cash advance, you are required to click Submit button. When the cash advance is approved, that is the only time you can use the Paid with a Cash advance as a payment method.

Your expense and cash advance approver is the same.


How to link a cash advance to an expense?
Please note that cash advances can only be linked to regular expenses. This means that this does not apply to mileage or per diem.
All you have to do is go to the Expenses page, create a new expense, and in the payment method field, look for the Cash Advance name you created.