This document serves as a user guide outlining the available options and actions for cash advances within Rydoo.
Complete Cash Advance
Once the entire advance has been utilized, you have the option to mark it as "completed". By doing so, the cash advance will no longer be visible in the Payment Method field when creating an expense. 
NOTE: Only the Treasurer role can complete a cash advance.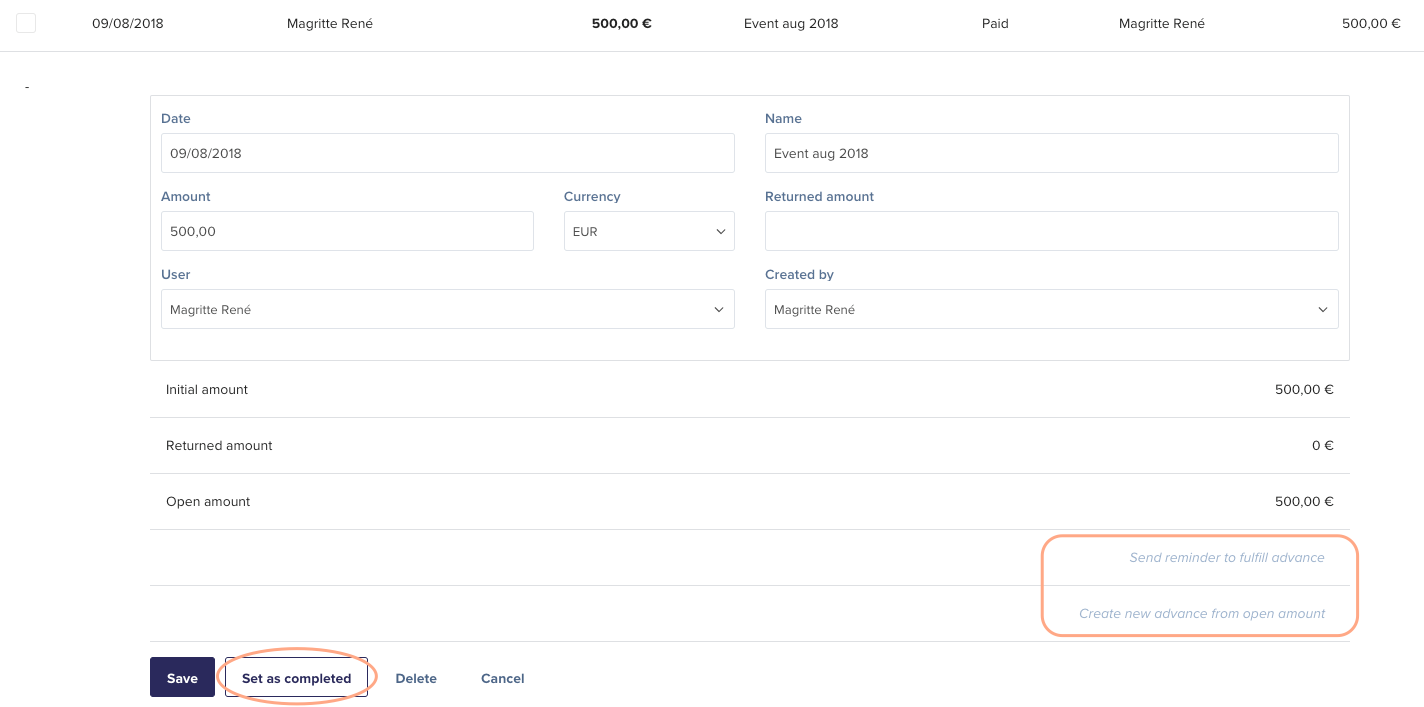 Create a new advance from the open amount
This action applies when the advance amount has not been fully used.  
Before clicking on this option, you need to fill in a "0" in the 'Returned amount' in the detail of the advance and hit the save button. When reopening the advance and clicking on 'Create new advance from open amount' the following screen will appear:

The new advance will show in your overview and the old advance will be completed and can no longer be selected. 
Send Reminder
This action applies only when your company requires approval for cash advances. If you see your cash advance status as paid right after clicking save, this will not be an option for you.


By choosing this option, an automated email will be sent to the user, reminding him/her of the open amount related to this advance.