As explained in Rydoo's Compliance Centre, in Belgium the value of a meal voucher needs to be deducted from a regular meal expense.
As an Admin, you can set up an automatic deduction with expense rules in Rydoo.
1. Go to Admin settings.
2. Go the the Expense rules page.
3. Add expense rule.
4. Configure your expense rule:
Users: Choose who will be affected by this rule.
Conditions: Choose the category that needs to trigger the meal voucher deduction, e.g. meals.
Action: Select Create counter expense with fixed amount.
Name & Status: Name the expense rule as you like and activate the rule.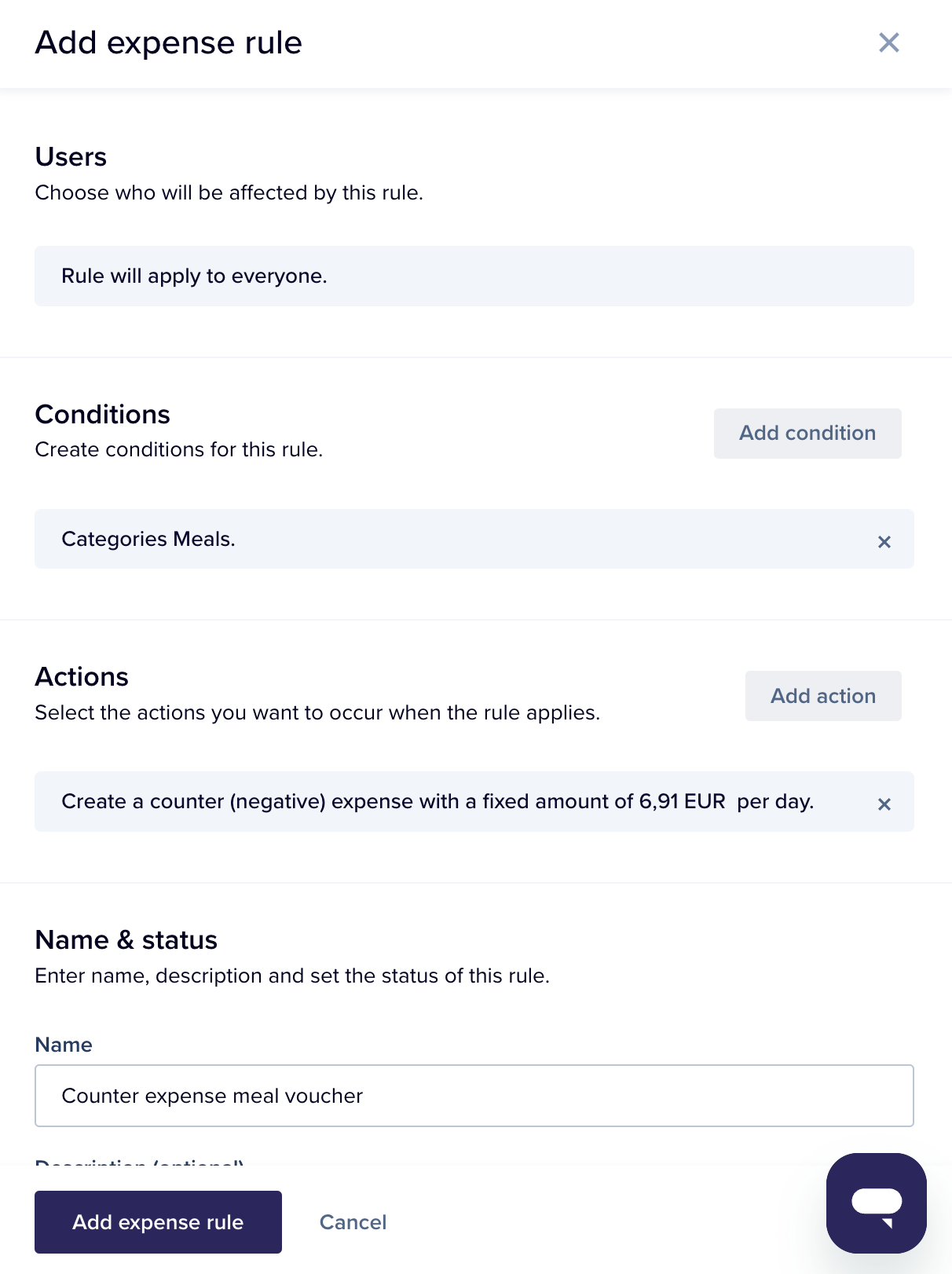 Example
Let's look at an example how it works once this rule is set up.
Lina submits a meal expense of 15 euros for her lunch on Monday. A negative counter expense of €6,91 will be created. There is one deduction per day, so if Lina submits another meal expense later on the same day, there will not be a second deduction.