If you are planning a business trip or went on a business trip, you can create a trip in Rydoo. You can then link expenses and/or per diems to this trip. You will then have a collection of expenses incurred during that specific business trip.
In this article, we will explain how to:
Create a trip
Create a multi-leg trip with multiple locations
Link an expense to a trip
Manage/Complete trips
Create a trip
1. Go to the Trips page and click on the create a new trip button.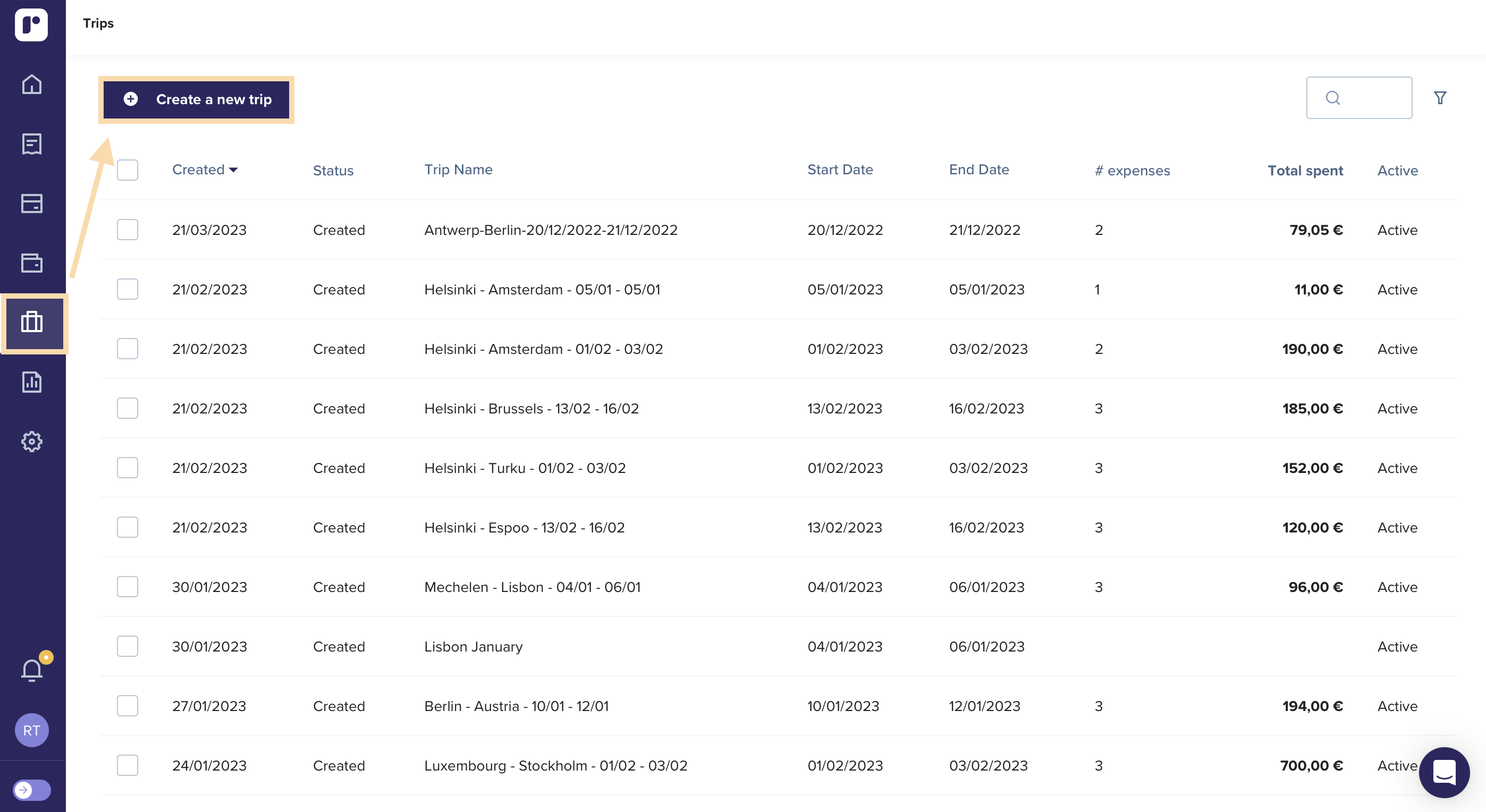 2. Enter your trip details, destination, and date/time information and save.
Link an expense to a trip
If you already created a trip, you can go to the Expenses page and look for your saved trip from the Trips field drop-down menu.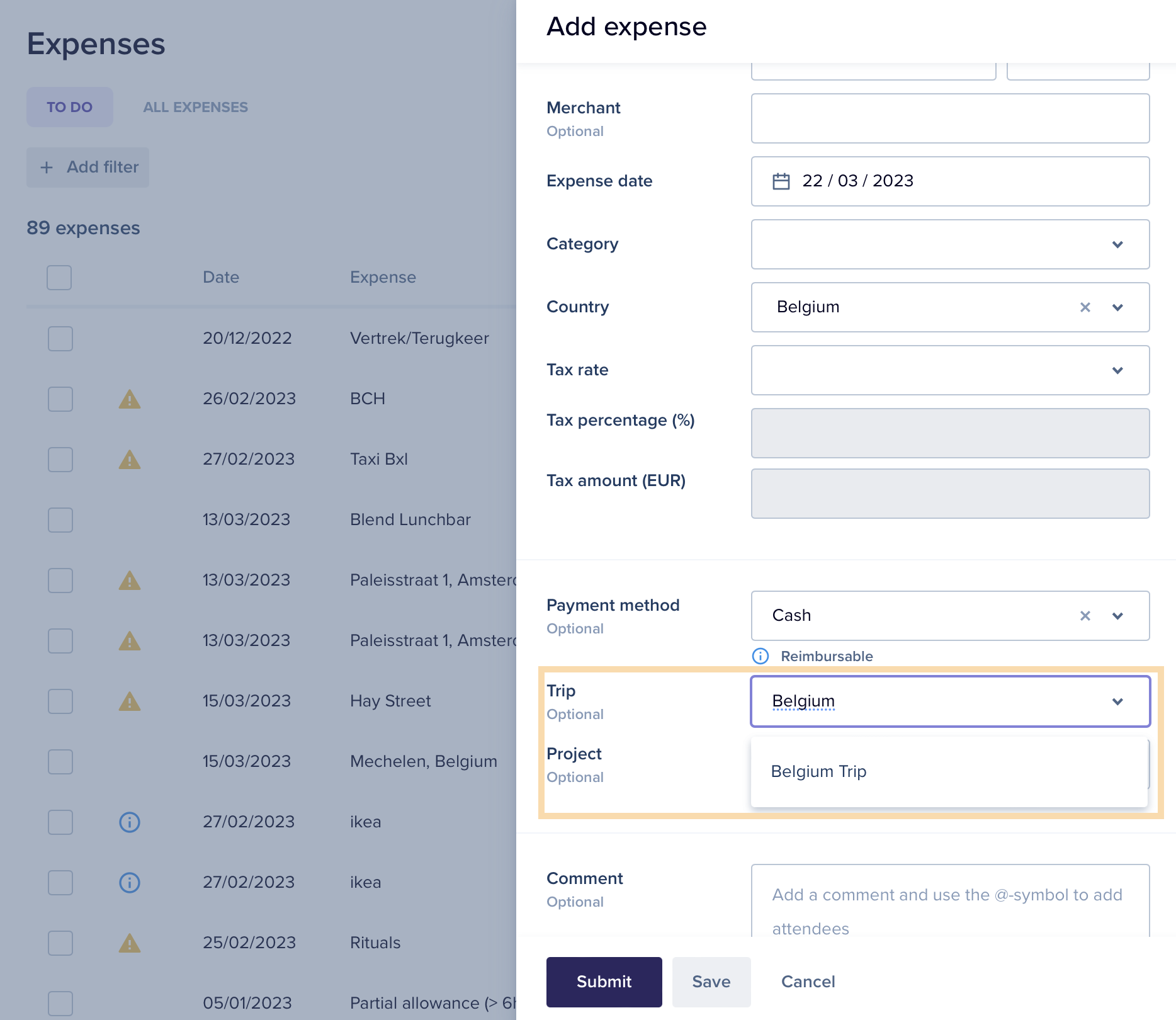 Multi-leg trip
If you have a multi-leg trip, add additional locations using the + icon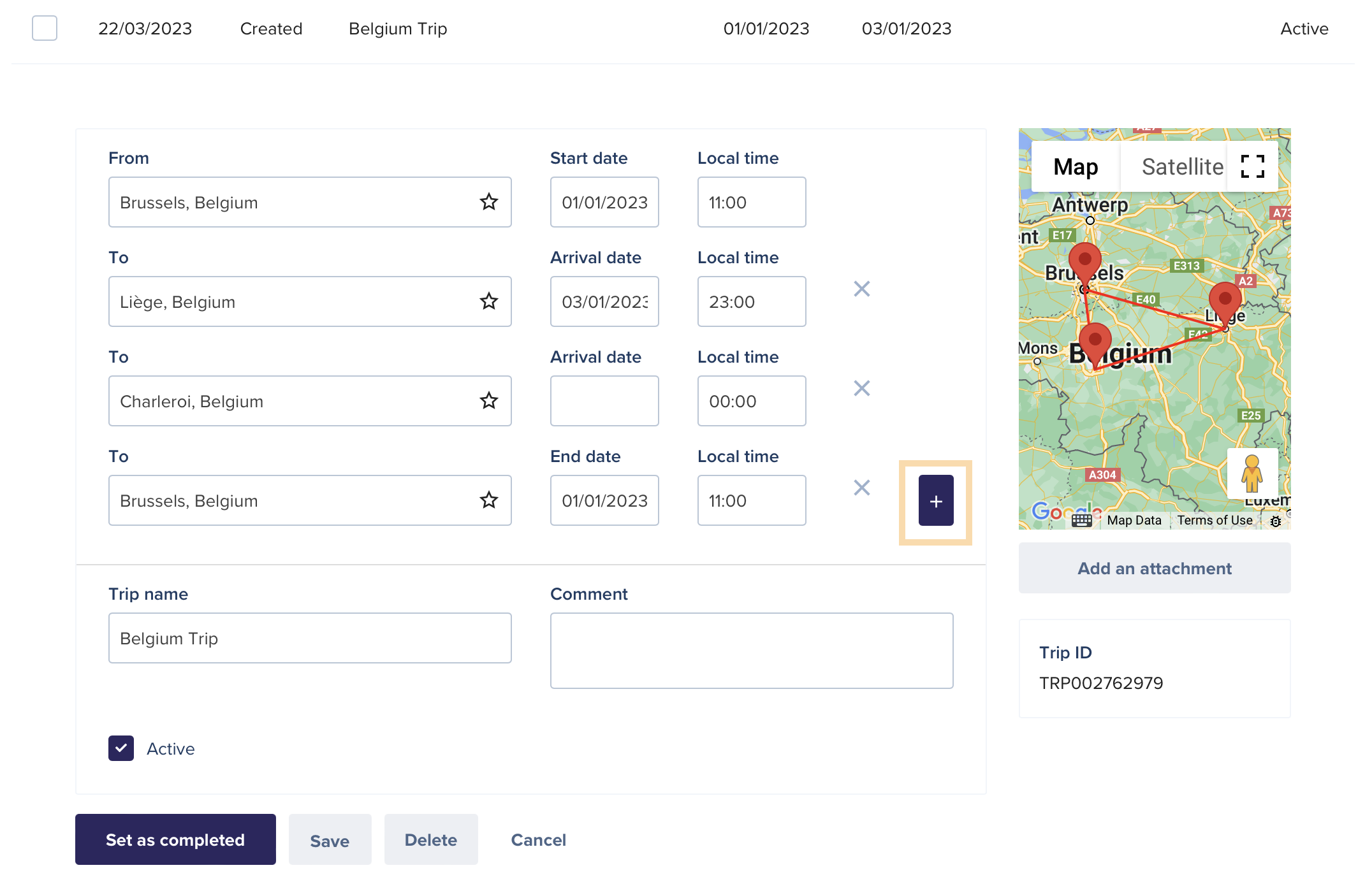 Managing/Completing Trips
You can find back all your trips in the Trips page. If you click the trip, you can also see all linked expenses.
Once all expenses linked to a trip have been submitted, you can expand the trip to review all details, and Set it as completed.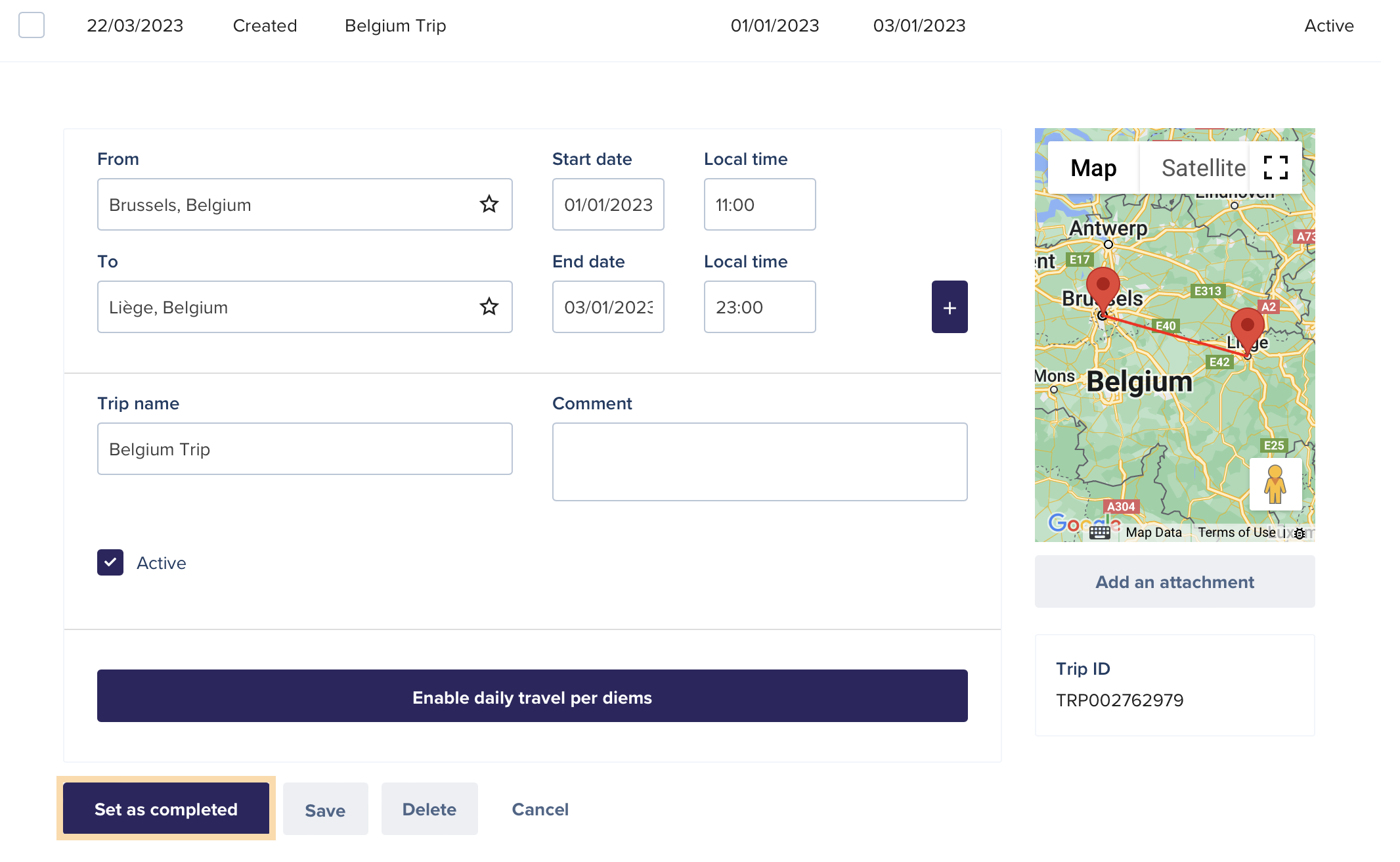 NOTE: You will not be able to assign any new expenses to a trip/ modify existing expenses once the Set as completed.