Mileage claims can be added via web and mobile. Mileage rates are predefined in the settings and based on company and government rules (the setup is done per branch/ entity).
This article explains how Admins can set up mileage rates in the Admin settings:
1. Go to Admin settings.
2. Go to the Mileage page.
3. Click + Add mileage rate.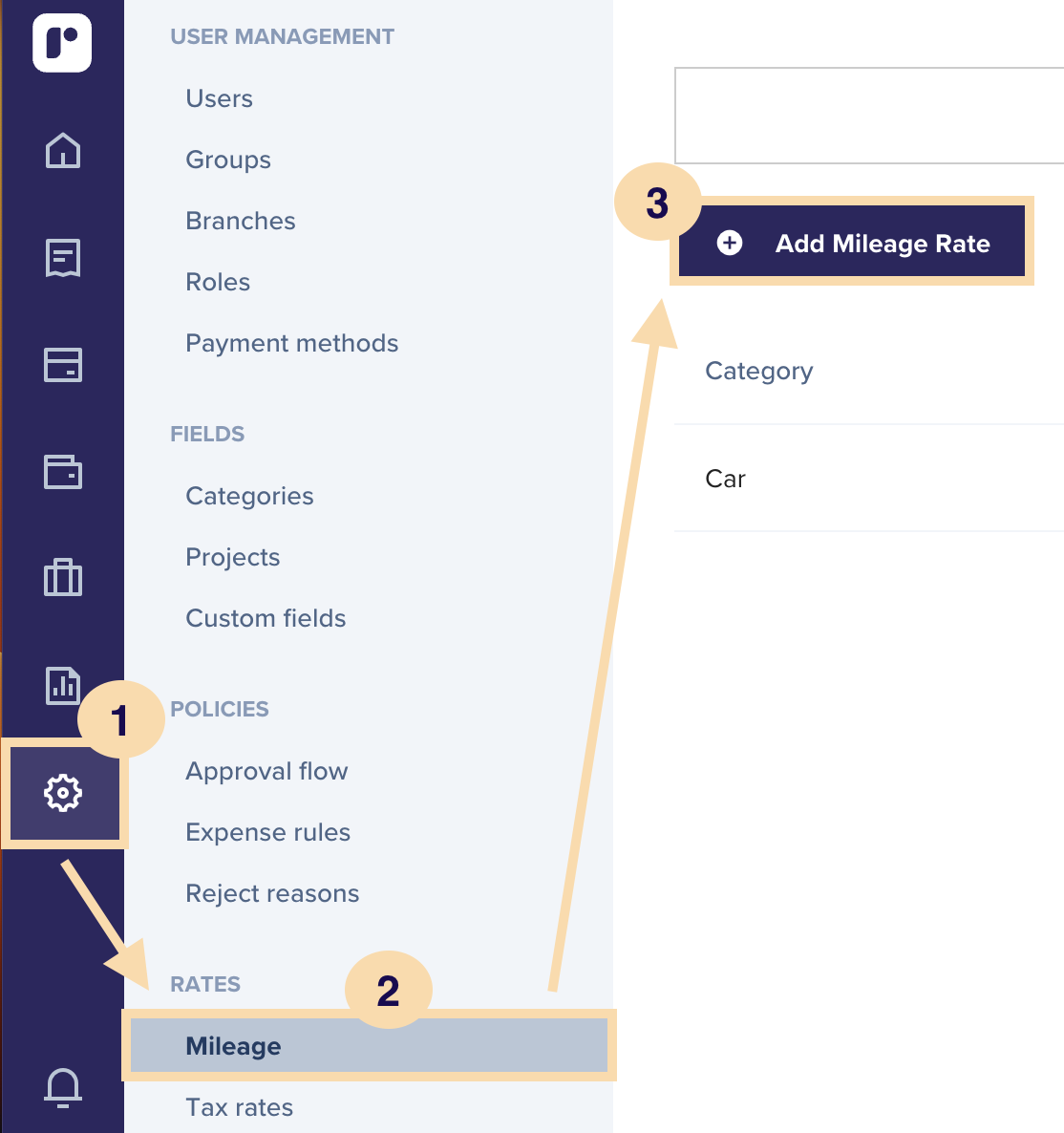 4. Fill in all the necessary fields and save
Enter the mileage name rate.

Maximum of 200 characters.

Enter the date when the rate starts.

Select which vehicle type users could choose from.

Example: Engine size, Car brand and etc.

Choose from the drop-down menu:

Enter the amount/rate per distance.

Select from the drop-down menu which currency follows the rate.

A unit that the user follows:

Enter the account code that will show on Accounting Reports.

Maximum of 255 characters

When checked, the mileage rate will be active for users.

When checked, any mileage expenses will be reimbursed to users.

When not checked, mileage is for reporting purposes only.

Select the branch to where the mileage rate is applied to.

NOTE: You can only associate one branch per mileage rate