Mileage claims can be added via web and mobile. Mileage rates are predefined in the settings and based on company and government rules (the setup is done per branch/ entity).
Mileage rates sometimes need to be updated. This article explains how Admins can change mileage rates in the Admin settings:
1. Go to Admin settings.
2. Go to the Mileage page.
3. Select the mileage rate you want to change.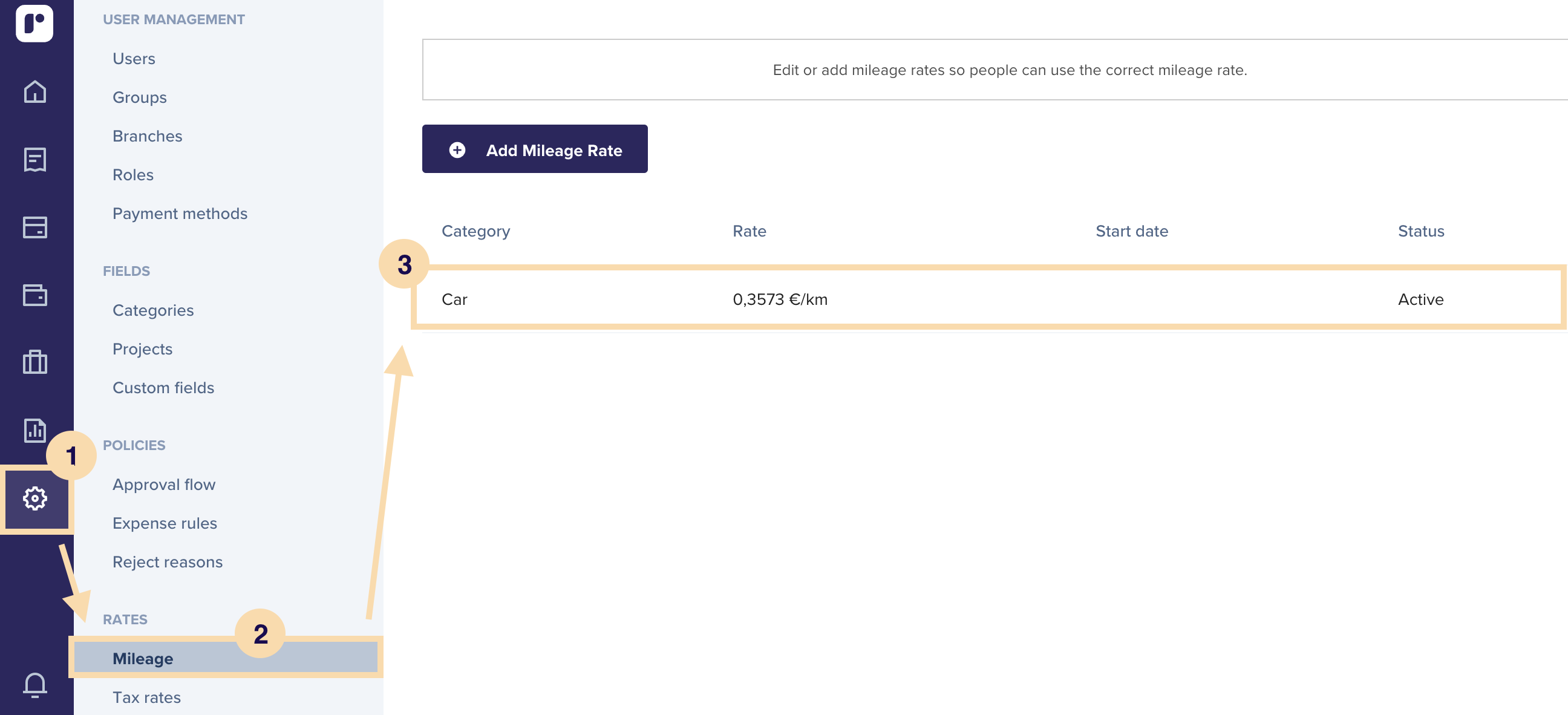 4. Update the Set mileage rate.
5. Change Start Date.
6. Click Save.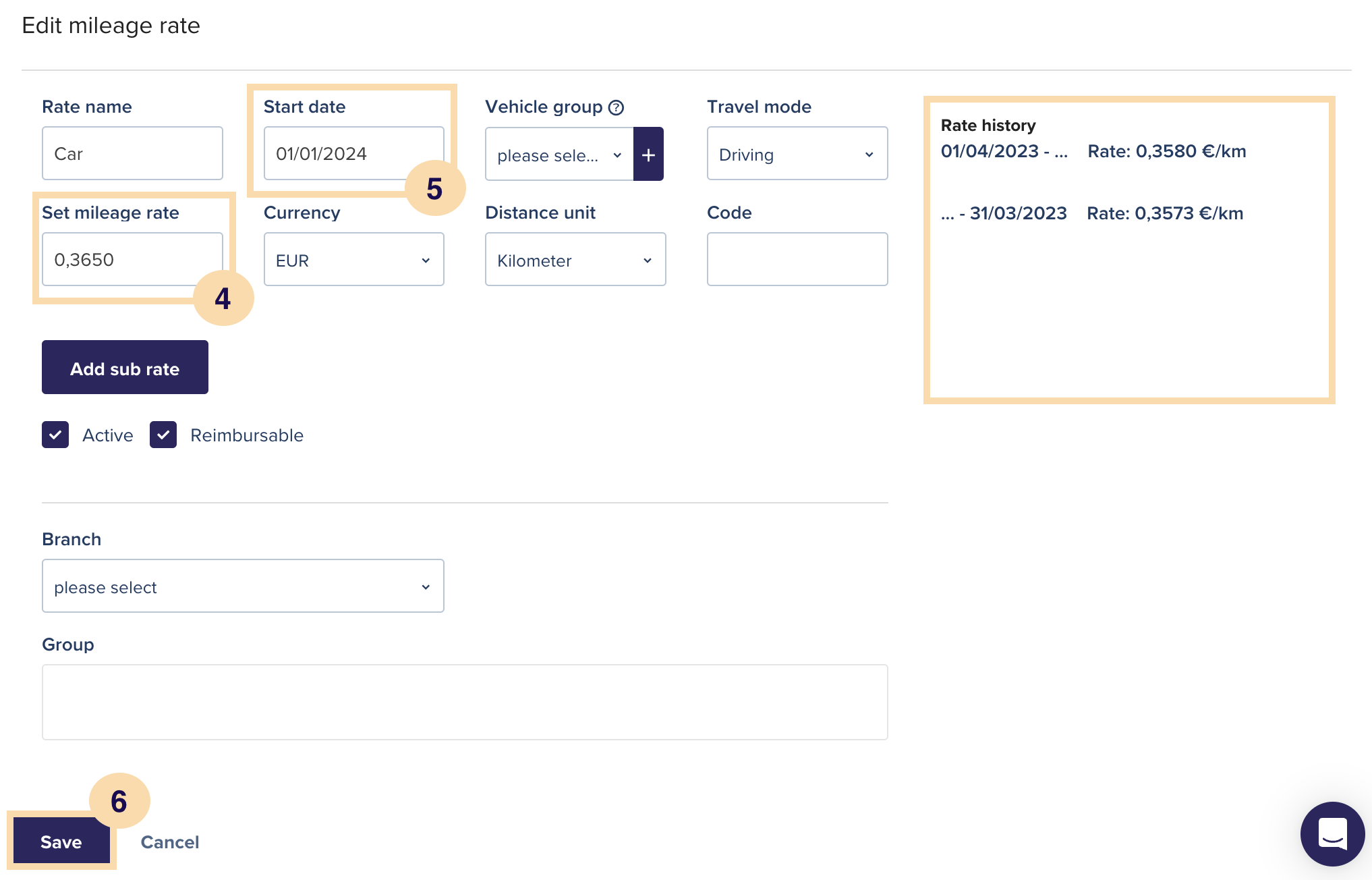 NOTE:
The calculation happens with the relevant rate for that specific expense date. 

To check for the rate changes, click the Rate History on the right side of the screen.