As an Admin, you can write a company message that it shown on the Rydoo home page of all your company's users. You also have the option to add your company's logo.
You can see an example below: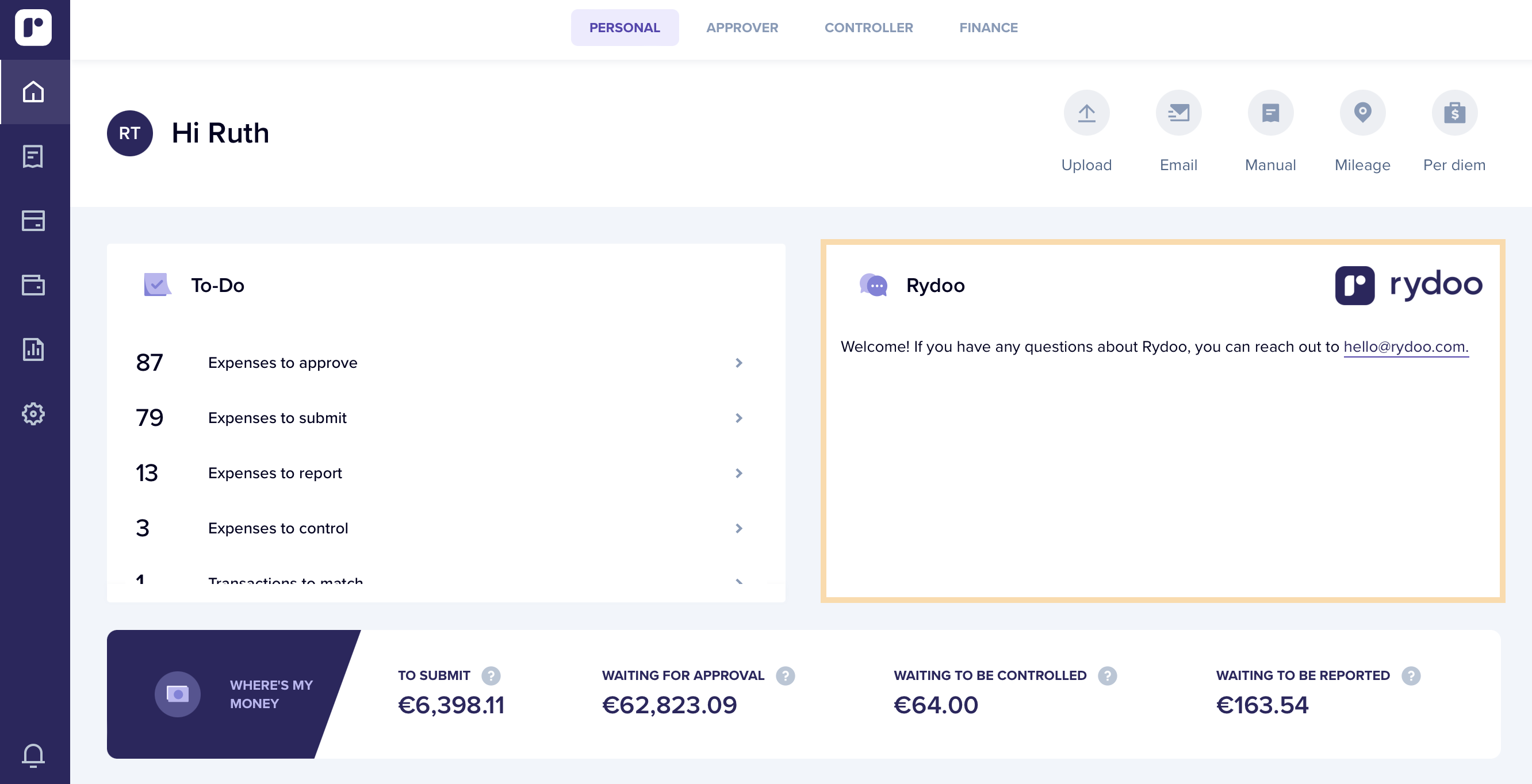 How to configure this as an Admin:
1. Go to Admin settings.
2. Go to Advanced settings page.
3. Check the checkbox and write a company message.
4. Upload the company logo.
5. Don't forget to save.