What is a standard report?
It's a report that can be created and processed regardless of your role in Rydoo. In short, this is a custom report and consists of expense details that were either manually selected or filtered in the Expense section.
To create a standard report
1. Go to the Expenses page and click on the filter icon
2. Use the available fields in the filter section to show the expenses you need.
3. With the filtered details, either select the expenses manually or click the Export button directly.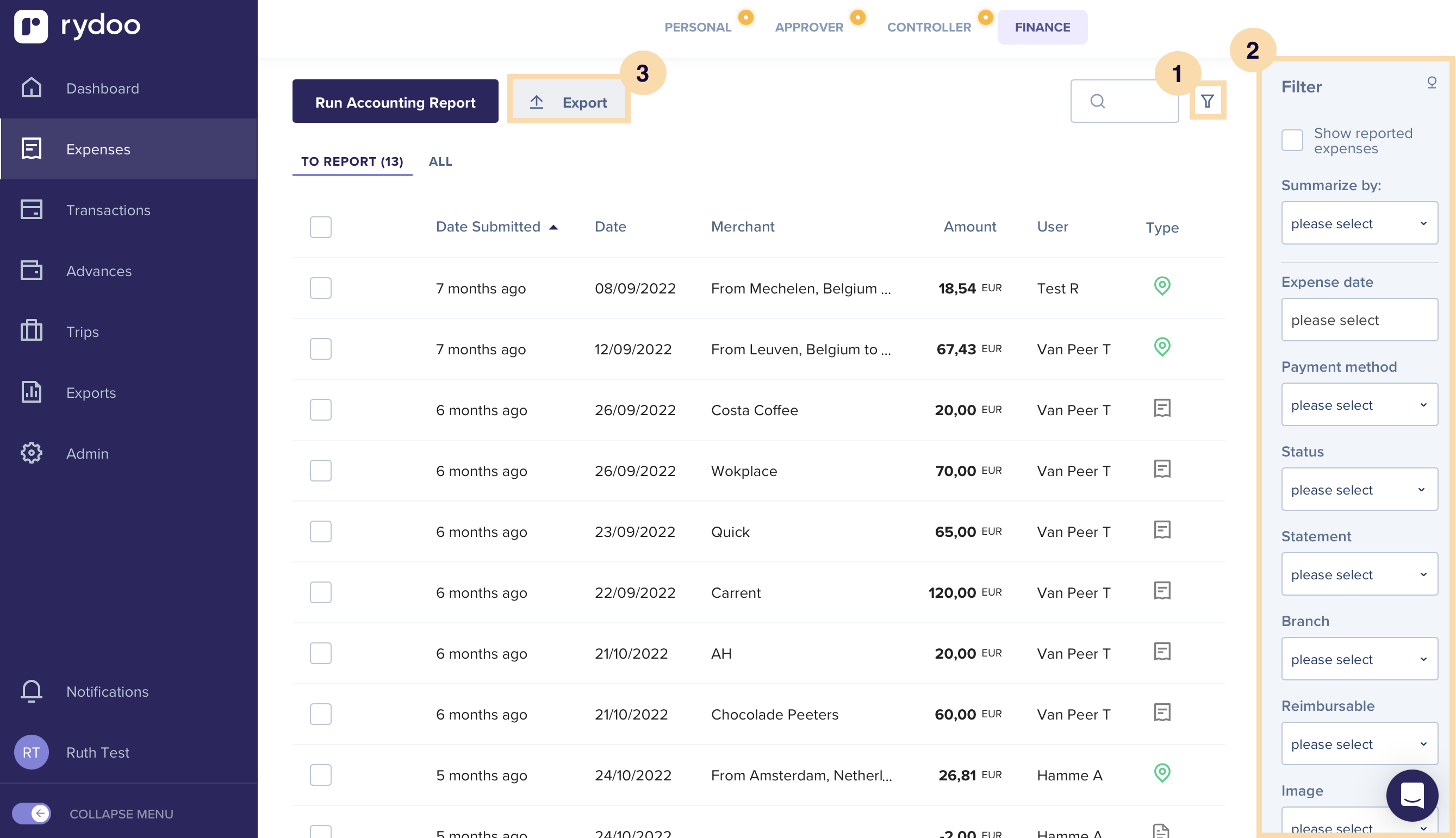 4. Enter your preferred report name, file format, summarization, and click Export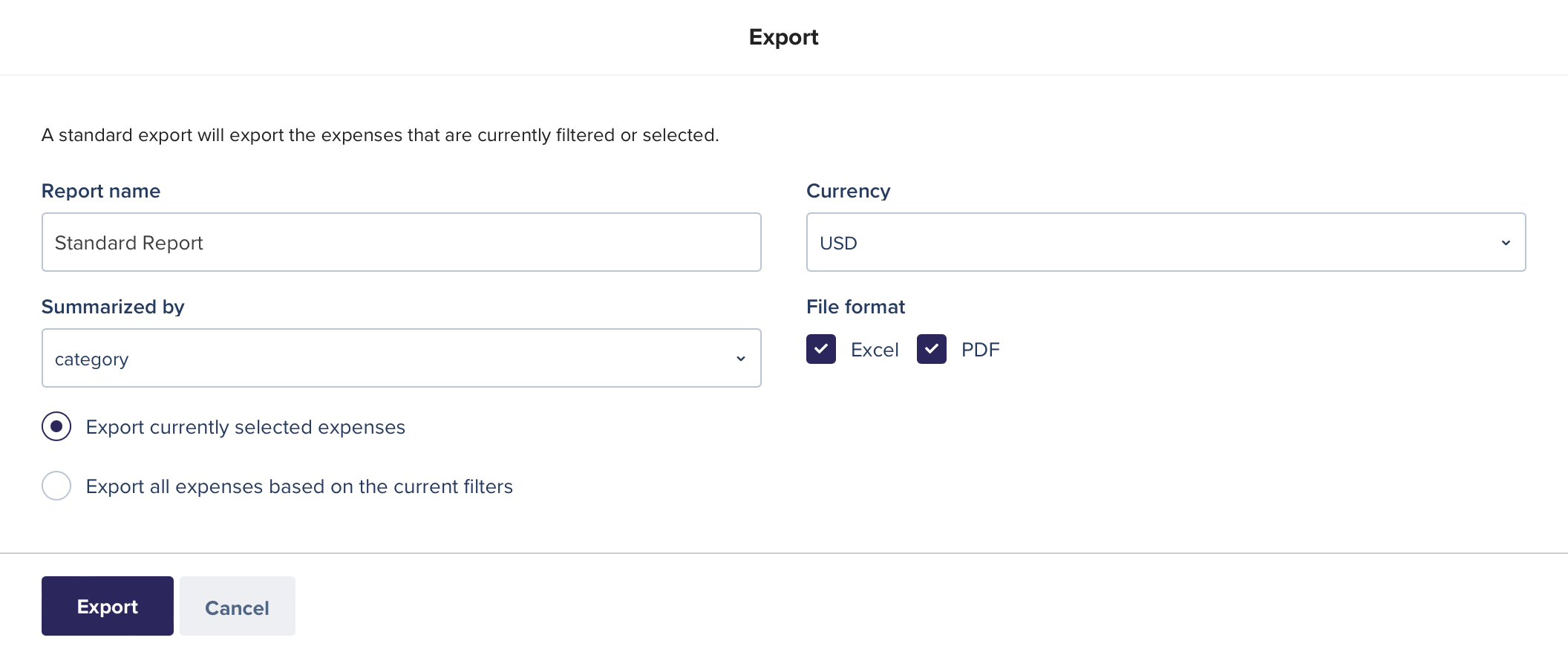 Reports usually take a few minutes to be processed completely. No need to wait because an email will be sent once it is done processing.
5. Go to the Exports page and click the check icon to download.