What is the NetSuite 2.0 connector?
NetSuite Connect 2.0 is an out-of-the-box solution that allows clients to easily manage their syncing preferences from NetSuite to Rydoo and vice-versa.
Sync between NetSuite & Rydoo
The integration aims to synchronize the frequently changing data between the two systems.
Automatic sync:
All import sync can be configured per Branch:
Creation and Update of Employees
Assign employees to Departments
Assign employees' expense approvers
Sync projects into Rydoo
All outbound sync can be configured per Branch:
Reimbursable expenses
Non-reimbursable expenses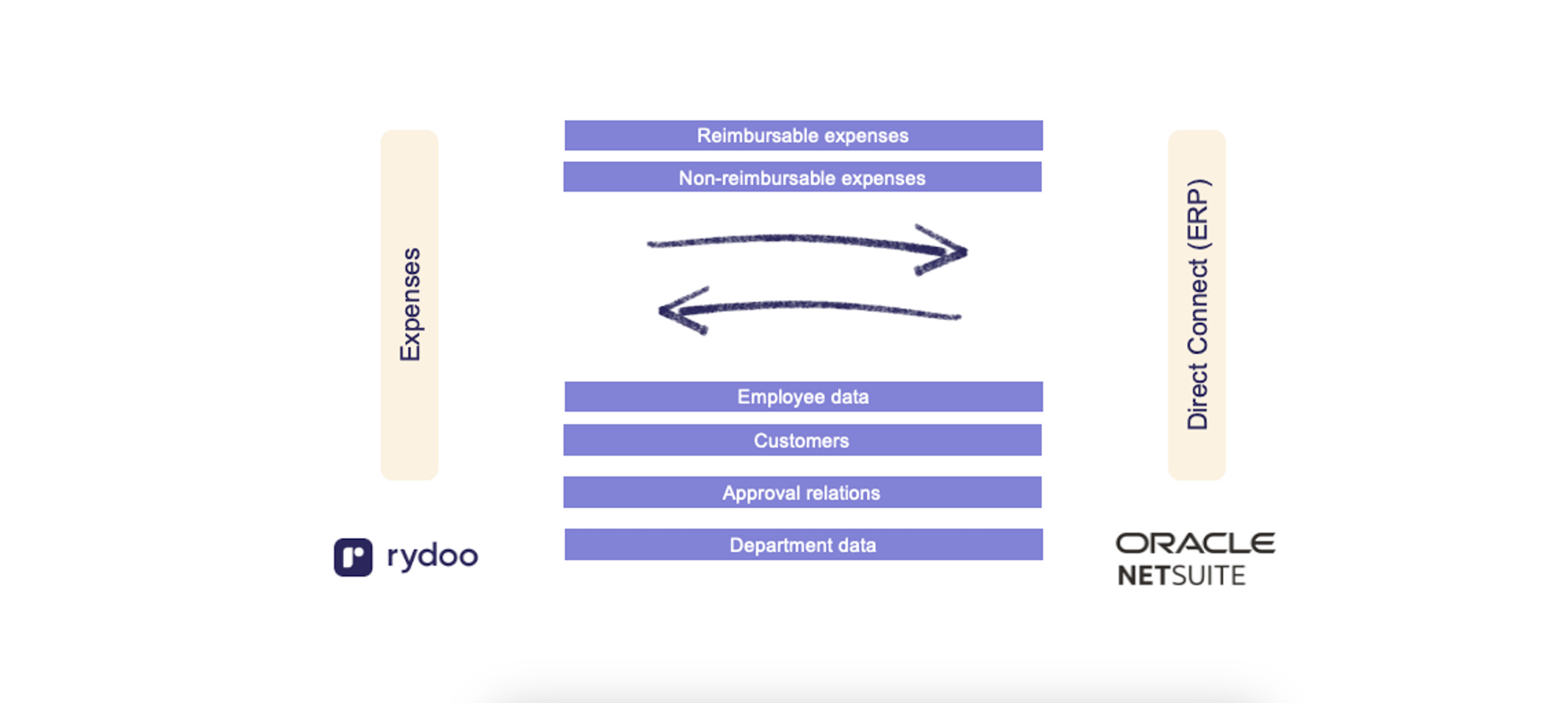 The following Rydoo setup requires manual initial setup:
Branches (Subsidiaries)
Expense Rules
Custom Fields
Mileage & PerDiem rates
Tax Rates
Credit Card accounts
Expense Categories
Frequency
All import actions will be completed in near-real time.
User creation and update
Department update
Approver update assignment
Project creation and update
All export actions will be synced within 1 hour.
Non-reimbursable expense sync
Reimbursable expense sync
Benefits
Flexible field sync options
Flexible mapping options
Possibility to export Custom Field values
Possibility to export tax rates
Compatible with HR connectors
Automated expense export
Possibility to use only export or only import
Compatible with Rydoo Cards
Combine NetSuite export with an HR integration: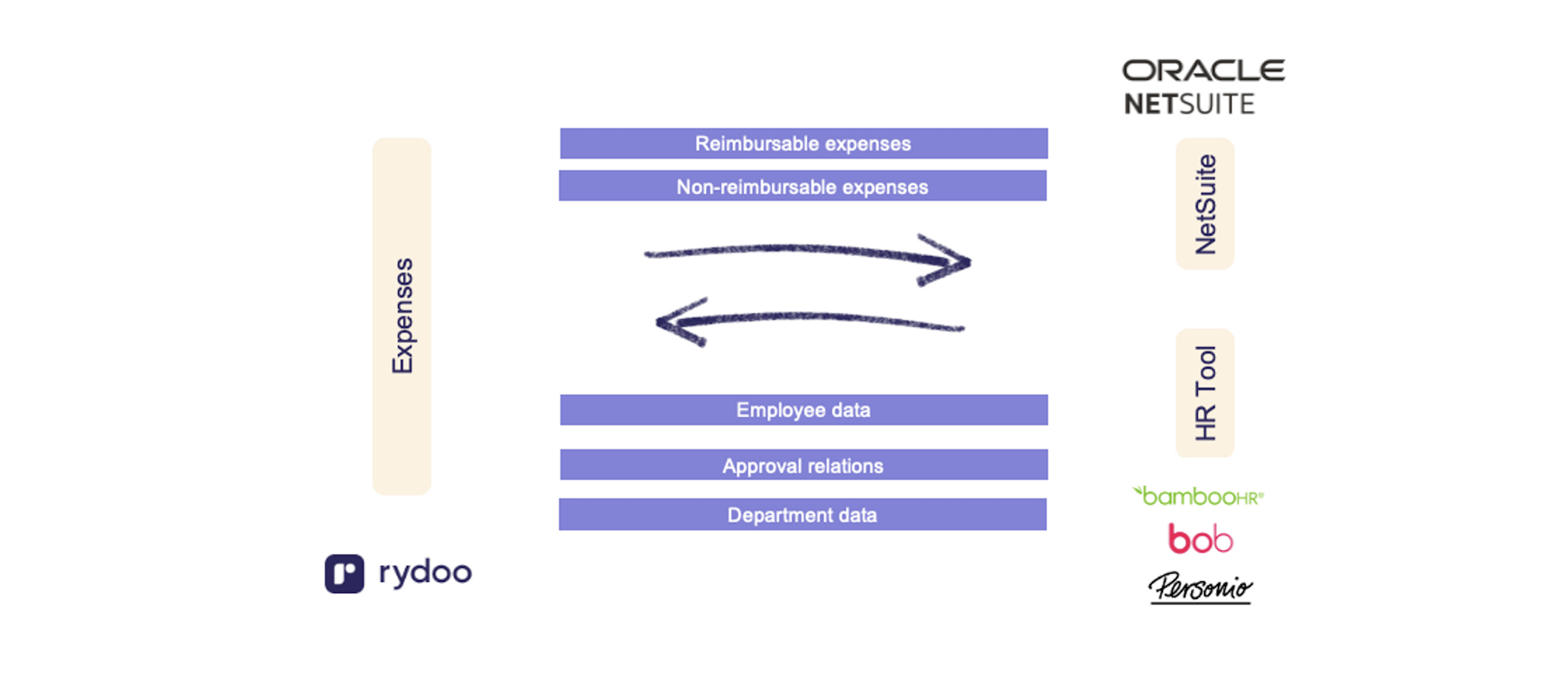 In case you are interested in using our Netsuite connector or just have more questions, feel free to reach out to connect@rydoo.com for more information.