On top of the Duplicate status (based on the type/name of the file), Rydoo will also check for duplicate data that have been read out by the OCR.

This information will be visible as a policy warning (a yellow triangle icon with an exclamation point) in the expense line:
After clicking on the expense line and going into the detail of the expense, you can click on the Potential duplicates VIEW area where Rydoo will inform you what other expense we are referring to: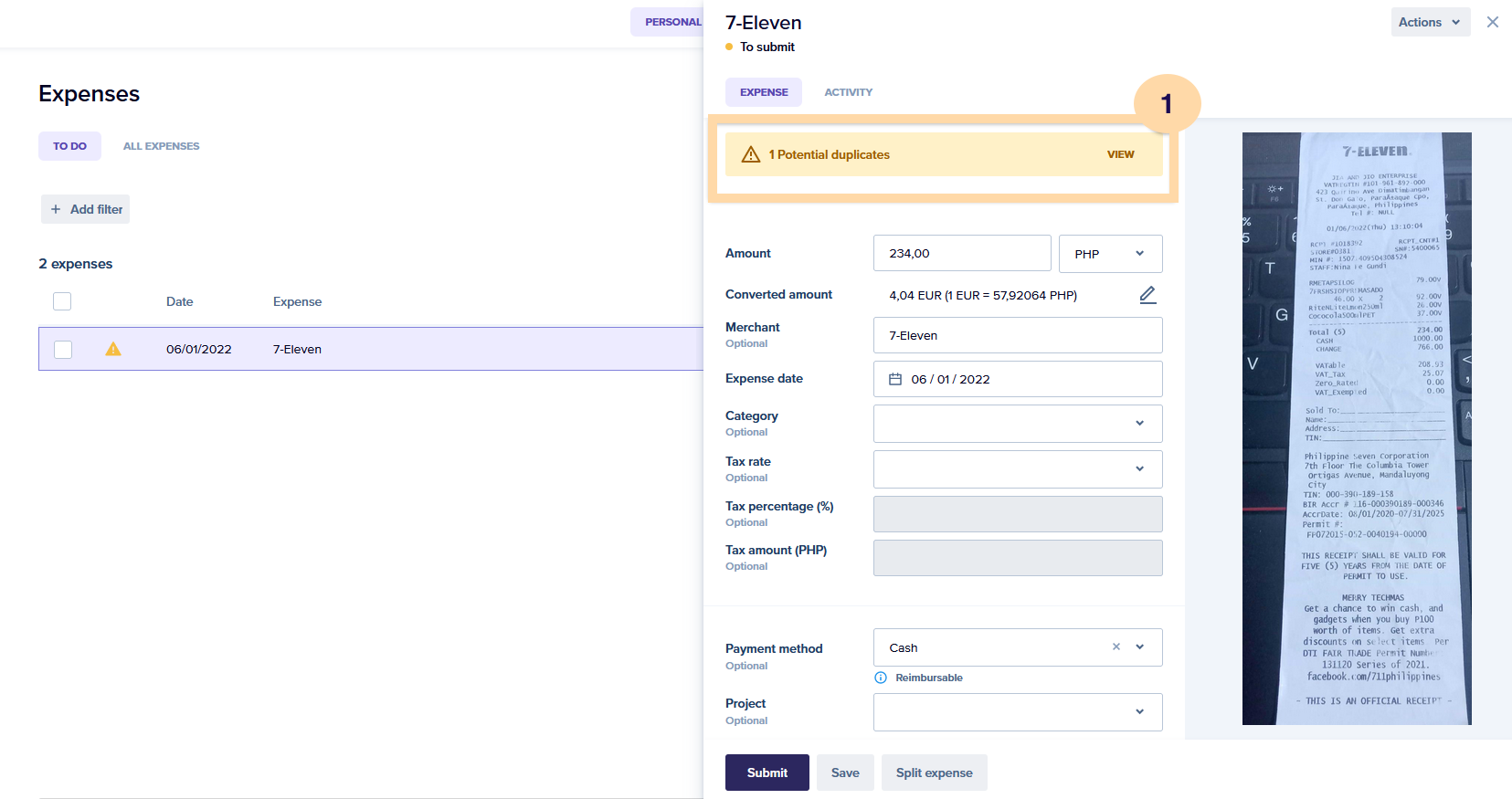 In this menu, you can then click on This expense is Not a duplicate or Delete depending on your findings.
NOTE: These options will show up on "to be verified" or "to submit" expenses only.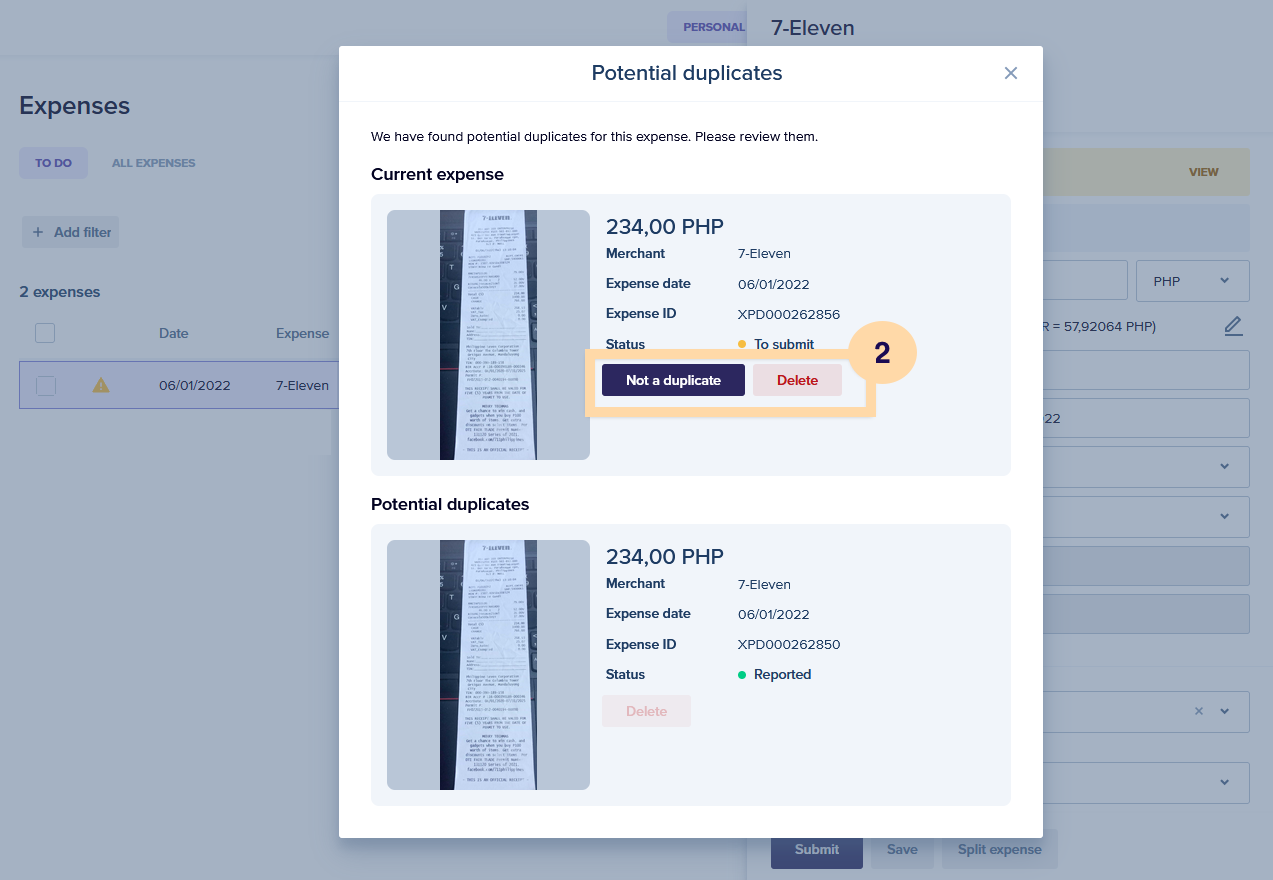 If a user creates multiple per diems for the same day(s) & region(s) from the same per diem list, Rydoo will mark the per diem as a potential duplicate.
If a user creates multiple mileage expenses for the same from/to destinations on the same day, Rydoo will mark the expenses as potential duplicates.