The matching feature helps you to reconcile your expense with credit card transactions. Rydoo automatically match your expenses with transactions and you have the option yourself as well to manually match if needed.
You can also unmatch the transaction and expense. Transaction and expense will then no longer be linked/matched. NOTE: This feature may be disabled based on your company's policy. 
Mobile
1. Select the expense you want to unmatch from the transaction.
2. Click the matched transaction.
3. Select 'Yes, unmatch' in the pop-up.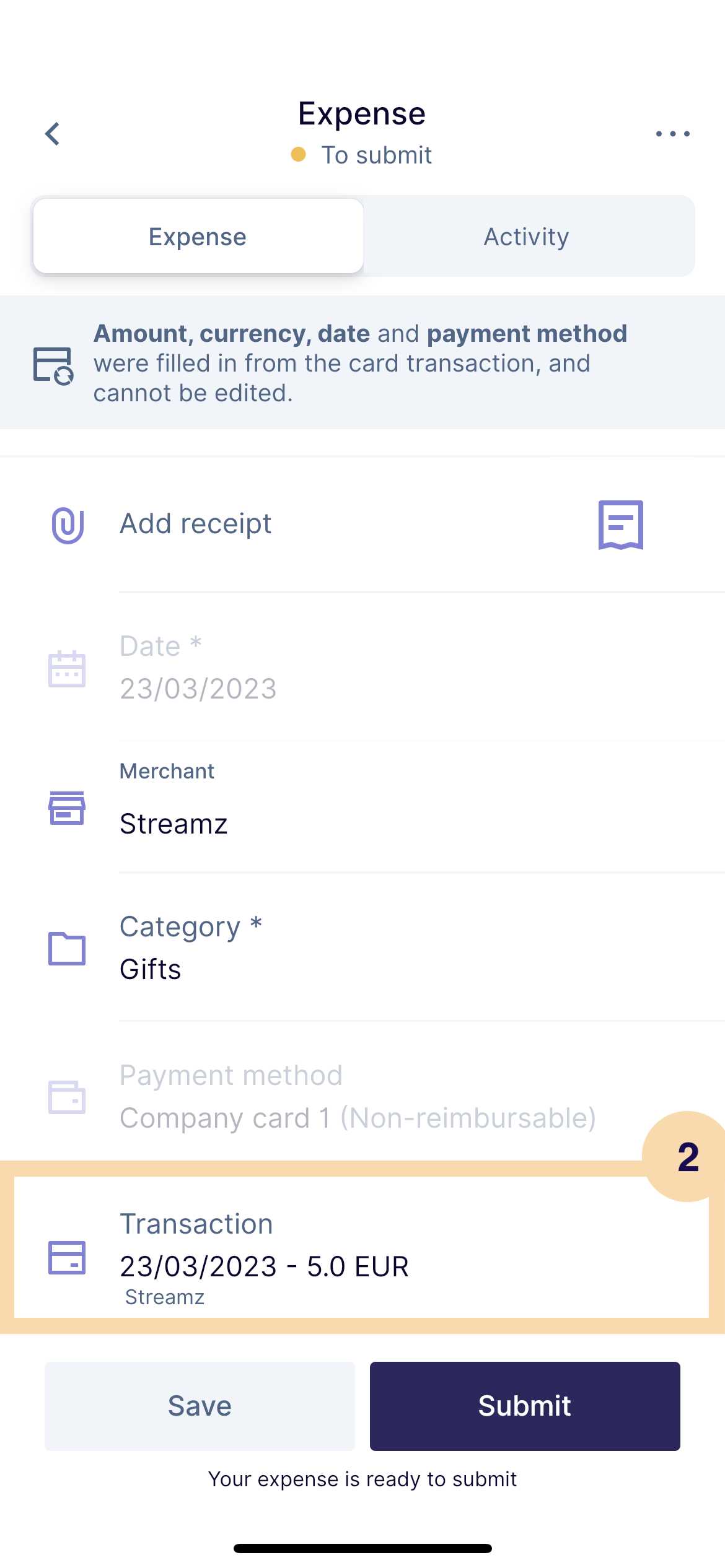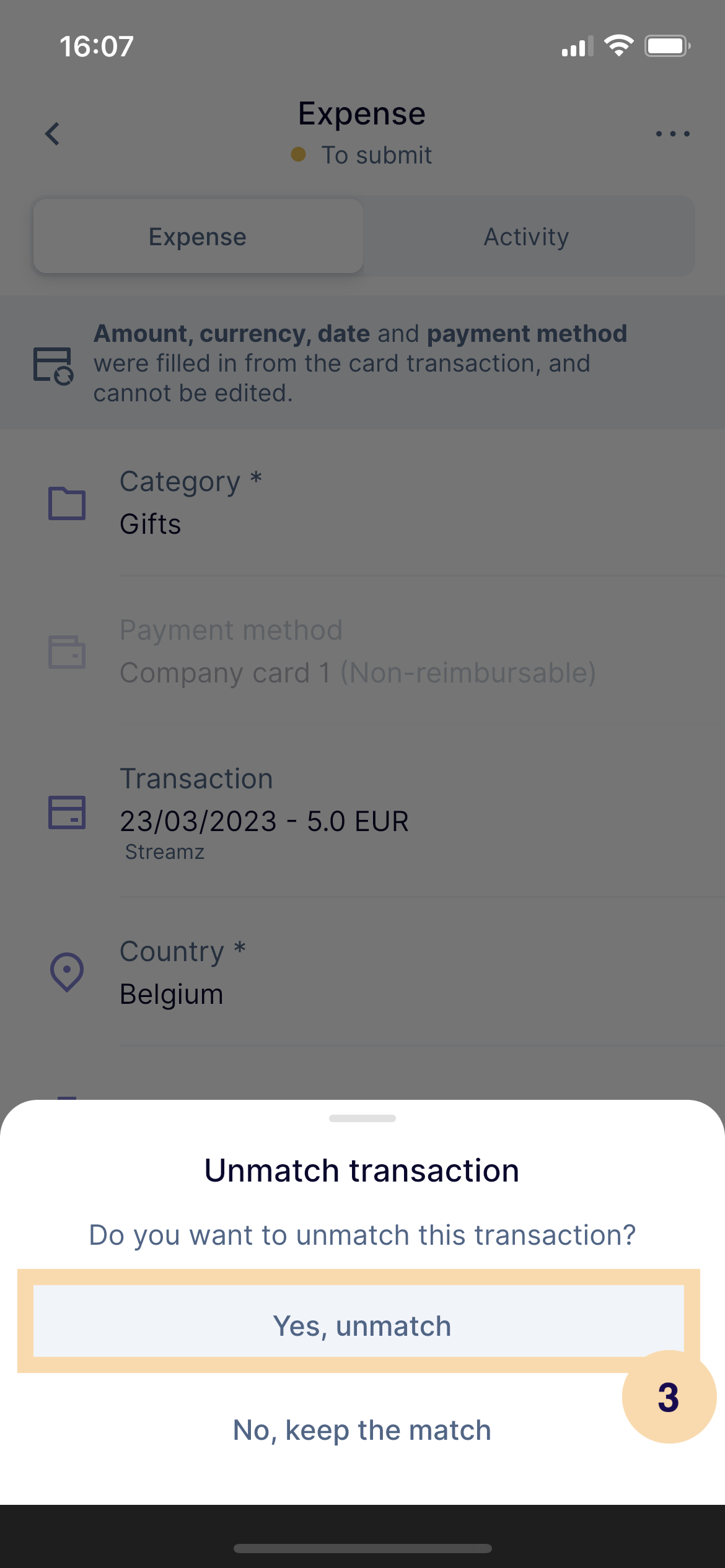 Web
1. Select the expense and click view transaction matched.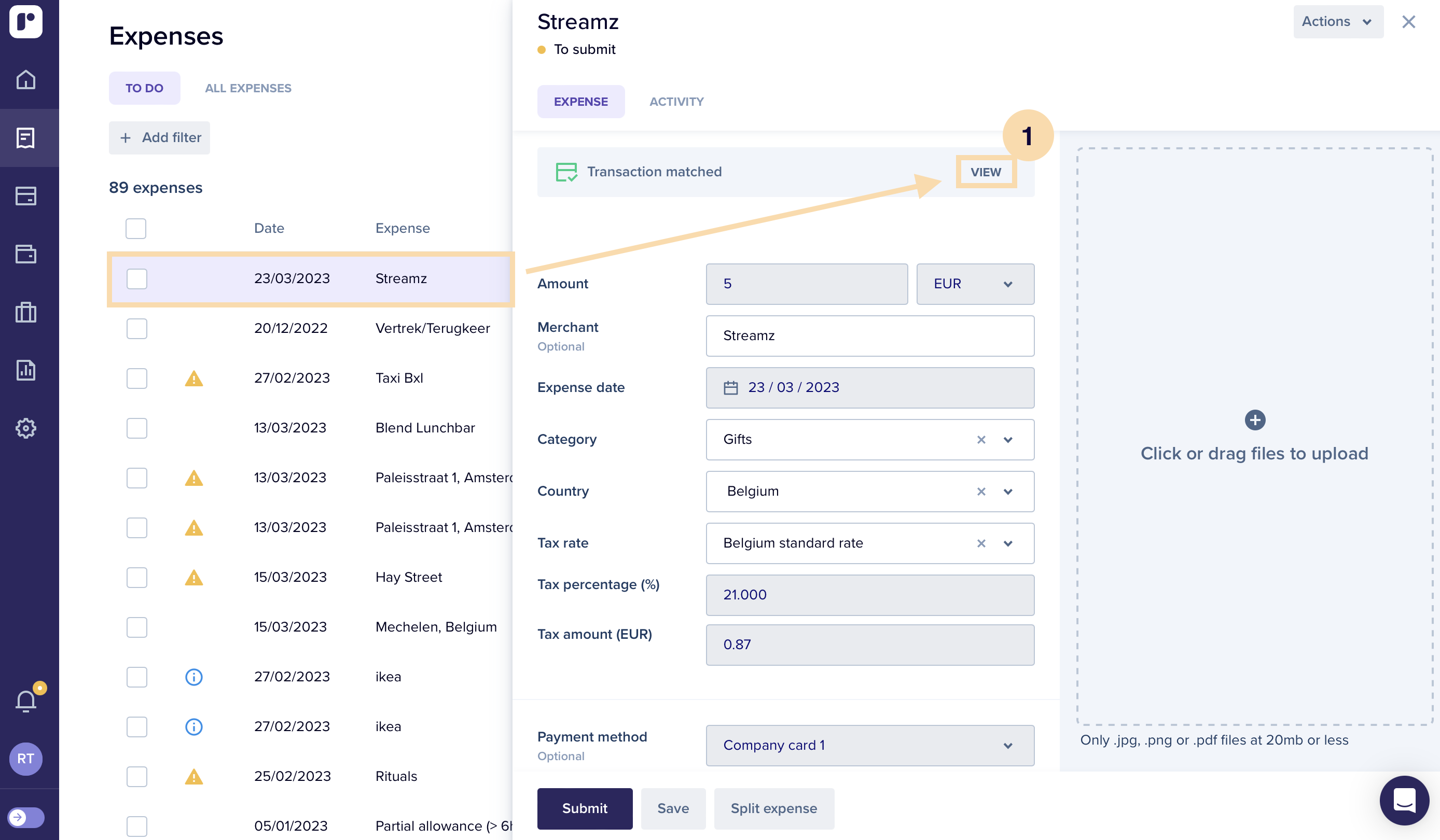 2. Click Unmatch.