As an admin you can add payment methods for users in the Rydoo account. Users can also add their own personal payment method. Payment methods can be a personal or company payment method, reimbursable or not.
There are two ways to add payment methods as an Admin:
In this article, we will explain how to add payment methods manually as an Admin:
1. Go to Admin settings.
2. Go to Payment methods page.
3. Click Import.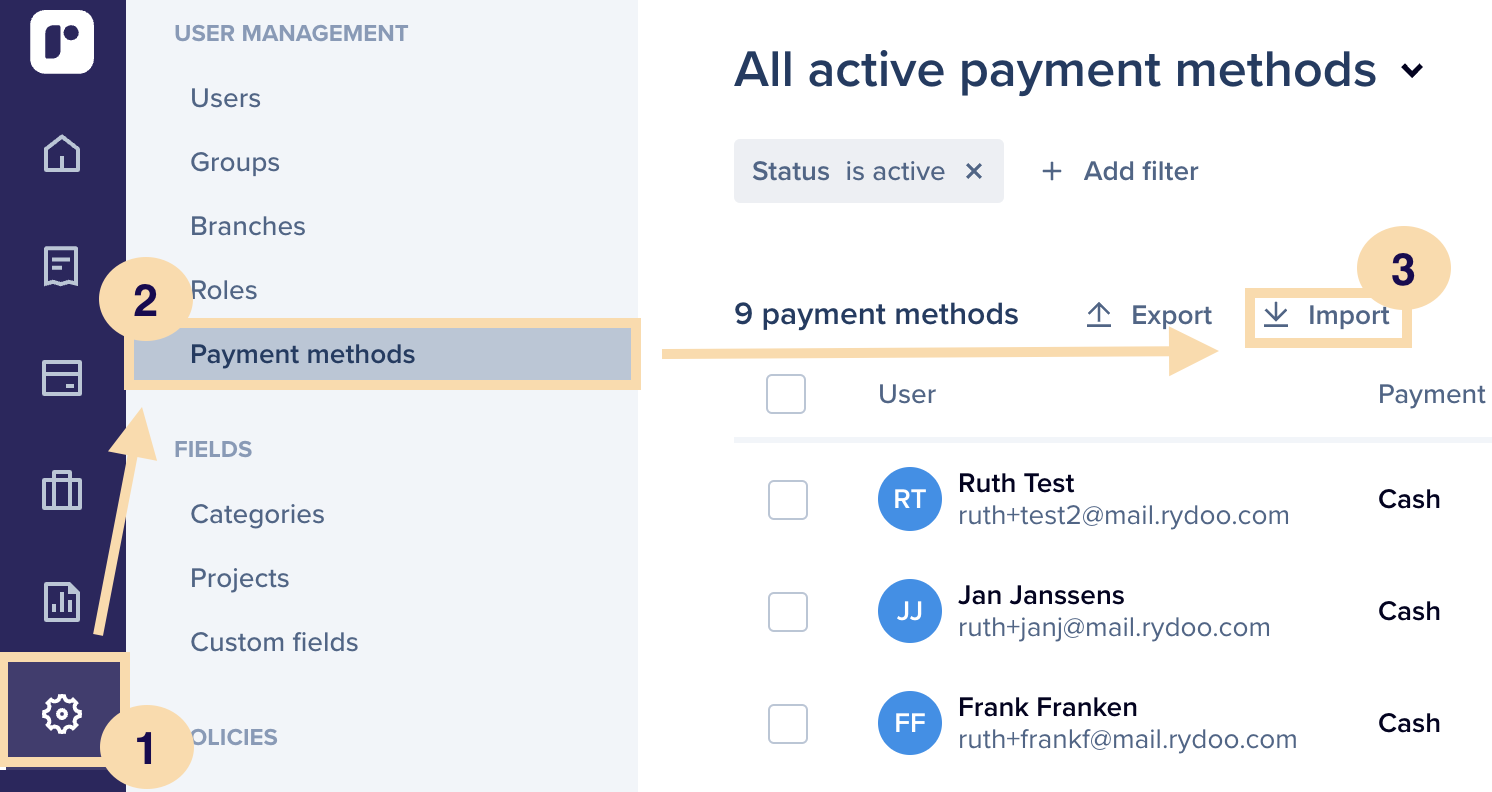 4. A pop-up box will appear. Click .xlsx template to download the template.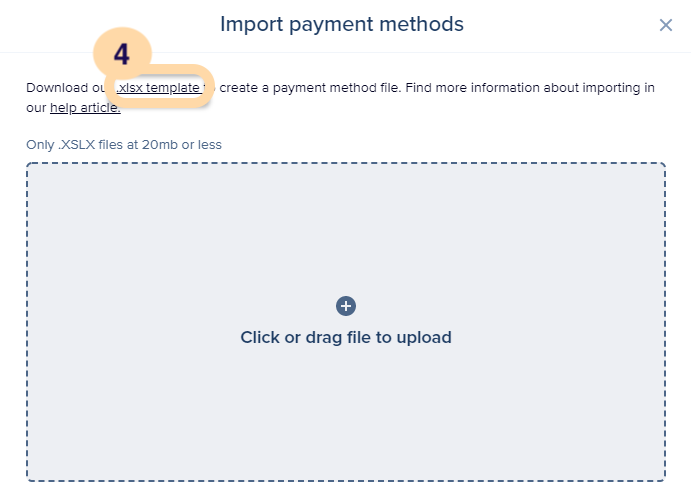 5. Fill out the required columns. When done, save the file.
Enter the email address of the user to where the payment method will be assigned to.

Enter the payment method type in the following format:

American Express

Cheque

Credit card

Debit card

KBC

Lodge card

Paypal


Prepaid

Purchase card

Transfer

Enter the full card number.

Enter your desired payment method name. This is the name that will show in Paid With field.

Enter 1 if Active; 0 if Inactive

Enter the ownership of the card to either:
NOTE: To prevent errors, please keep the template as it is. Do NOT rearrange the columns, re-name headers, or change the file to another excel format. 
6. Now upload the filled-in file by clicking the +.