As an admin you can add payment methods for users in the Rydoo account. Users can also add their own personal payment method. Payment methods can be a personal or company payment method, reimbursable or non-reimbursable.
To change the card ownership for a user from Personal to Company:
1. Go to Admin settings.
2. Go to Payment methods page.
3. Select the card you want to edit.

4. Change ownership from Personal to Company.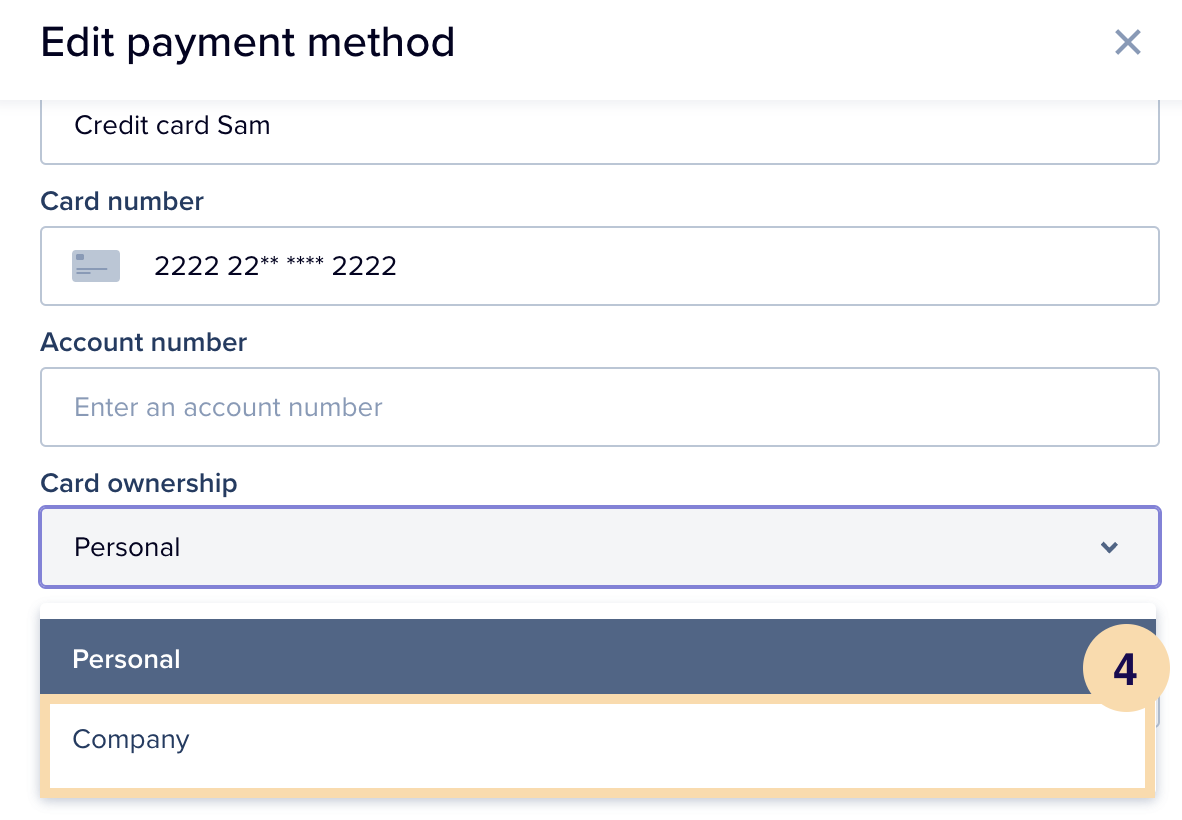 NOTE: Users can also edit their own payment methods (if this is enabled).
To allow users to edit, as an admin you need to enable this setting on Admin > Roles > Personal > User > Payment Method - Allow to change card ownership.