This article explains the flow how you approve an expense in the role of Approver.
Mobile
1. Navigate to the Approvals tab on the bottom of the page.
2. To approve/reject an expense,
Swipe the expense right to approve, left to reject.
Click 'Approve ... EUR' to approve all expenses at once
Click the expense to open it and approve or reject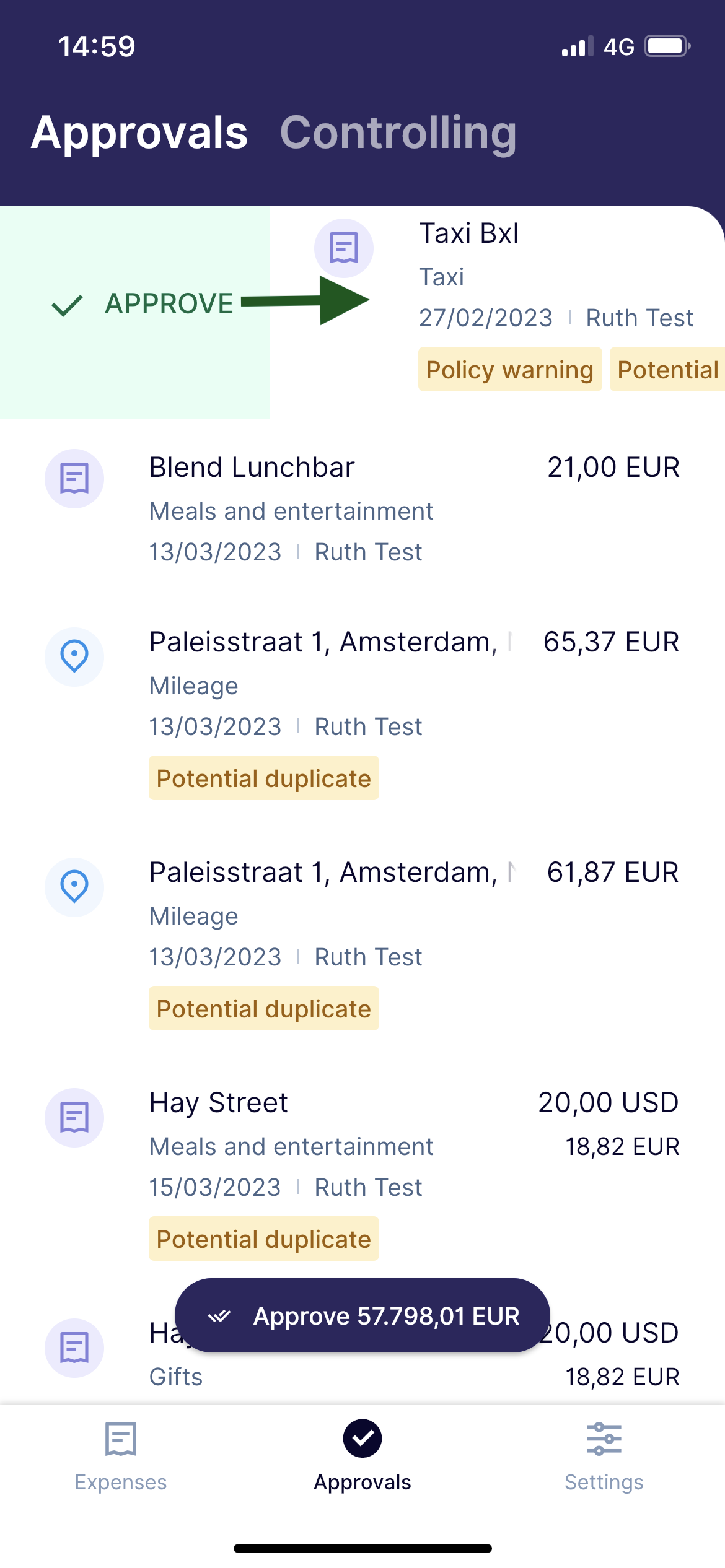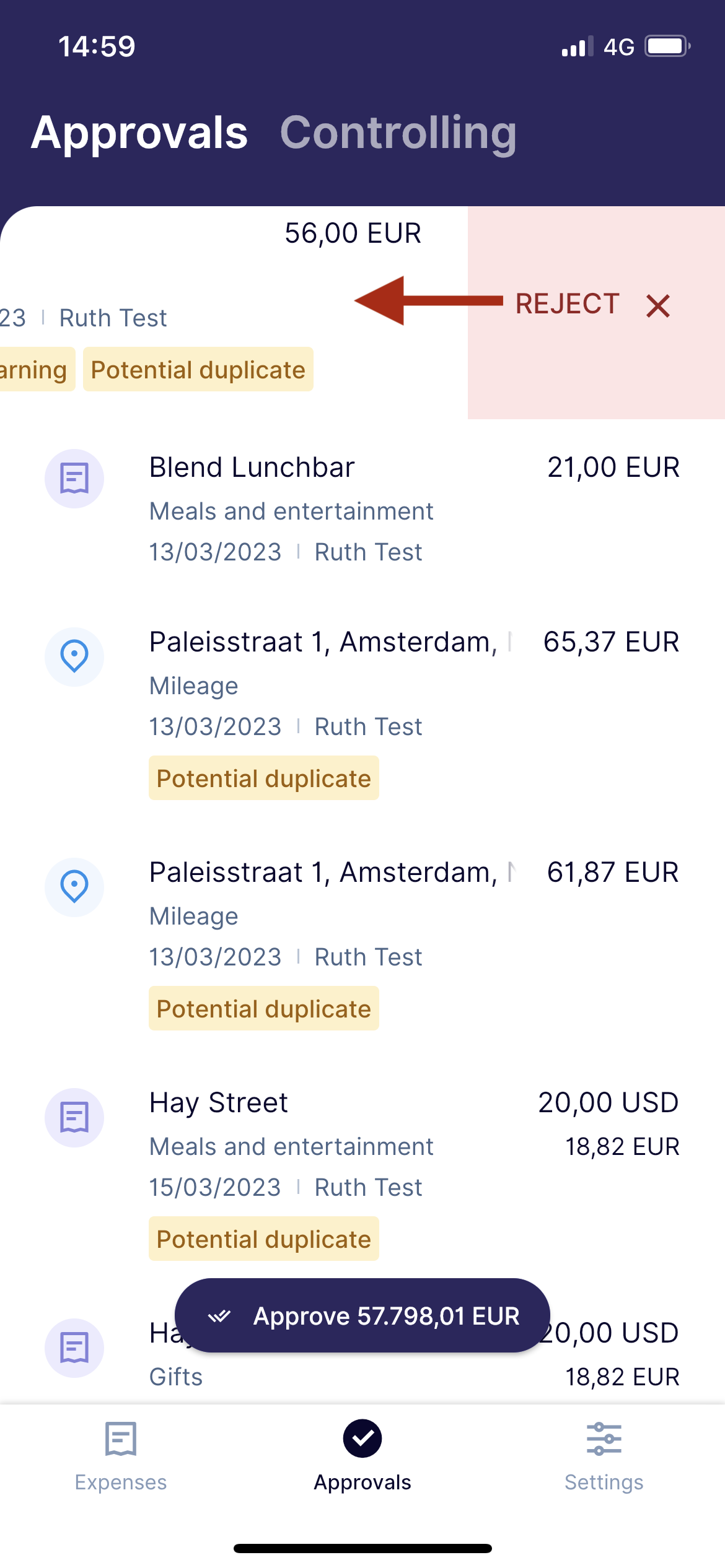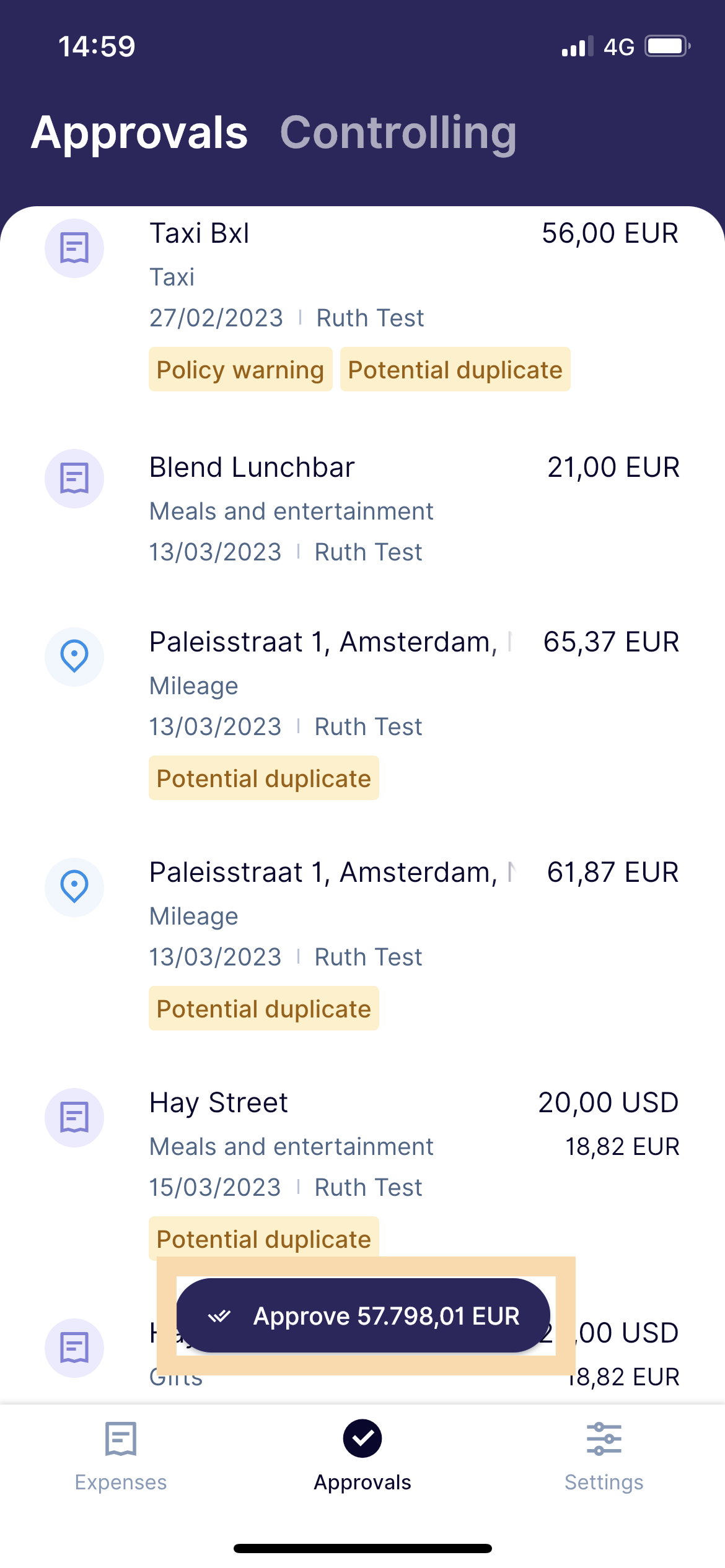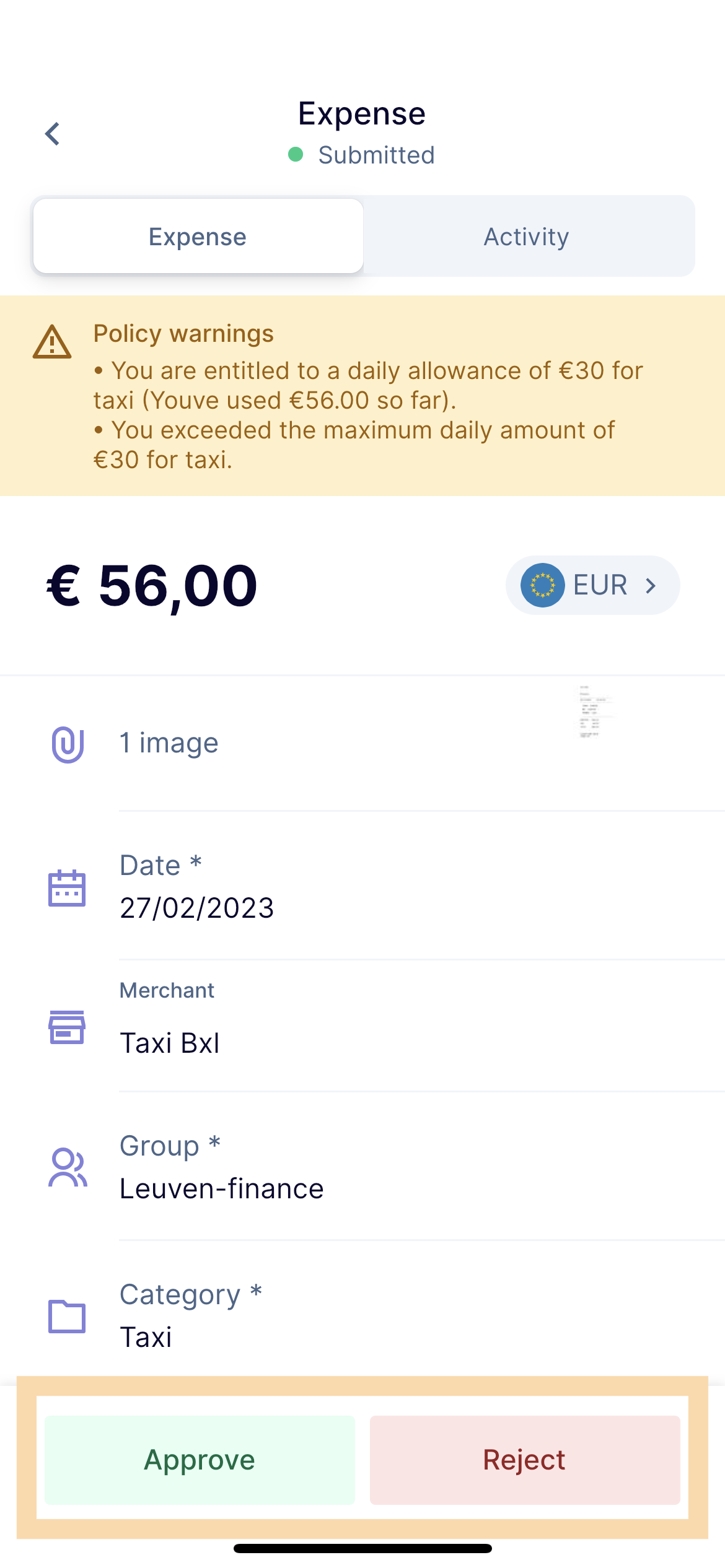 Web
Approve expenses via the dashboard 
Switch roles from Personal to Approver. 
In the Approver view you will see the following. 

Expenses for approval - expenses that need your Approval.
Unsubmitted expenses - expenses that are created but not yet submitted to you. 

Click the expense(s) for approval.
Select the expenses that you need to approve under the TO DO. If the expense is good to go, click Approve or Reject.
Options to approve or reject expenses
There are 2 ways to approve or reject expenses. Both are visible in the printscreen below. 
Select the expense(s), then click approve or reject in the expense overview.
Click on an expense to open it. The Approve and Reject buttons will show on the bottom of the page. 
Can I approve my own expense?
Depending on your company policy, and if you are assigned the 'Approver' role, you can approve your own expense. However, most likely your company assigned a separate approver to you.
IMPORTANT: For a 'Linked account' it is not possible to approve your own expenses.