Go to Advances, and switch roles from Personal to Approver.
Select the cash advance you would like to approve.

There are 2 ways to approve a cash advance

Click on Approve in the overview screen.
Open the cash advance and click Approve at the bottom of the page.

! Note: After the approval of a cash advance, users will be able to use it as a payment method when creating expenses.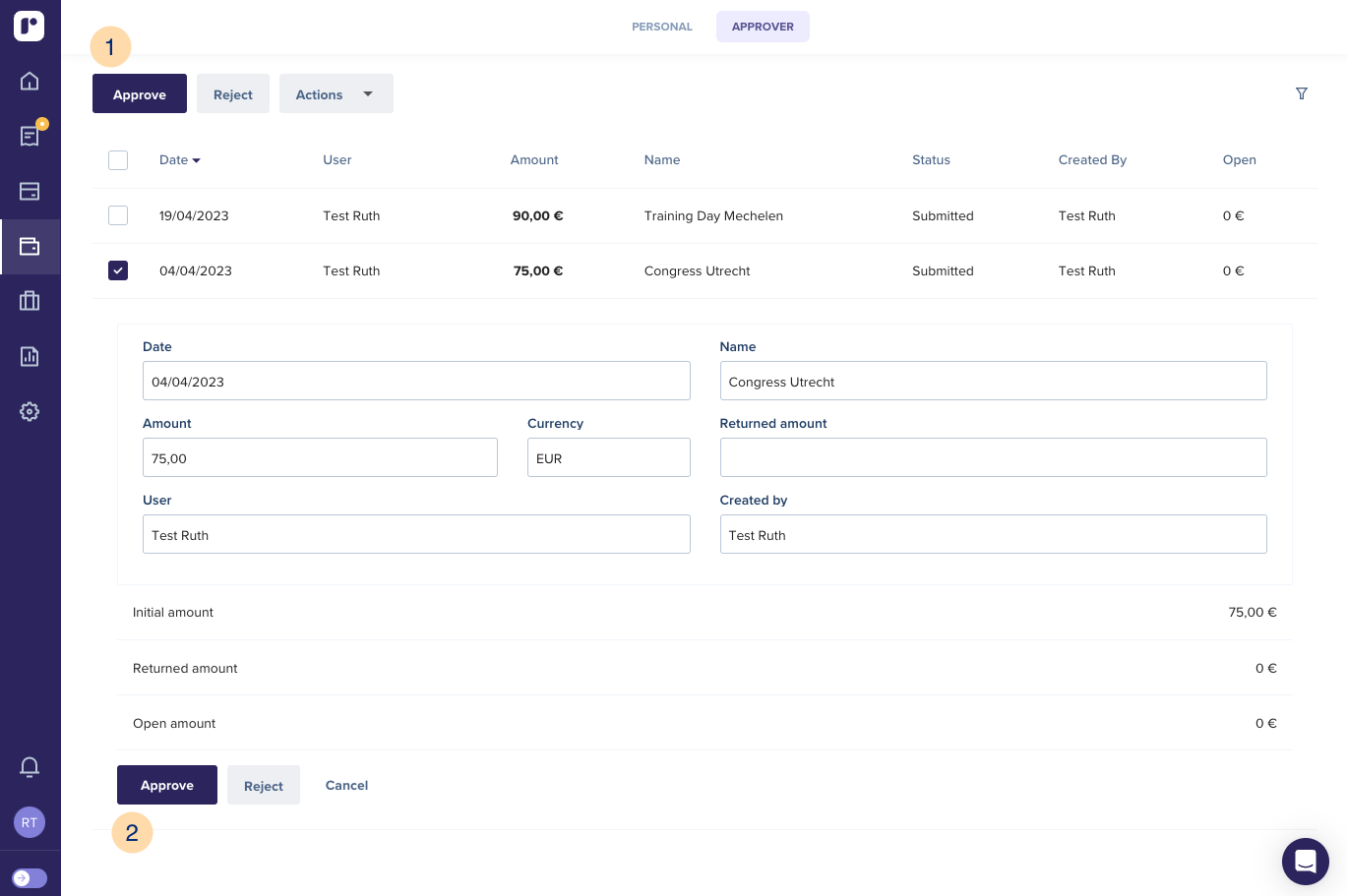 Reject cash advances
Click Reject on the overview screen or at the bottom of the page.
Add the reason for rejection in the pop-up screen
Click confirm once done