In this article the approval / rejection flow for cash advances is explained. It is important to check if 'Activate Approval for cash advances' is enabled, because this is a condition for cash advances to require an approval. 
Approve cash advances
Go to Advances, switch role from Personal to Approver.
Select the cash advance you would like to approve.

There are 2 ways to approve a cash advance

Click on Approve in the overview screen.
Open the cash advance and click Approve at the bottom of the page.

! Note: After the approval of a cash advance, users will be able to use it as a payment method when creating expenses.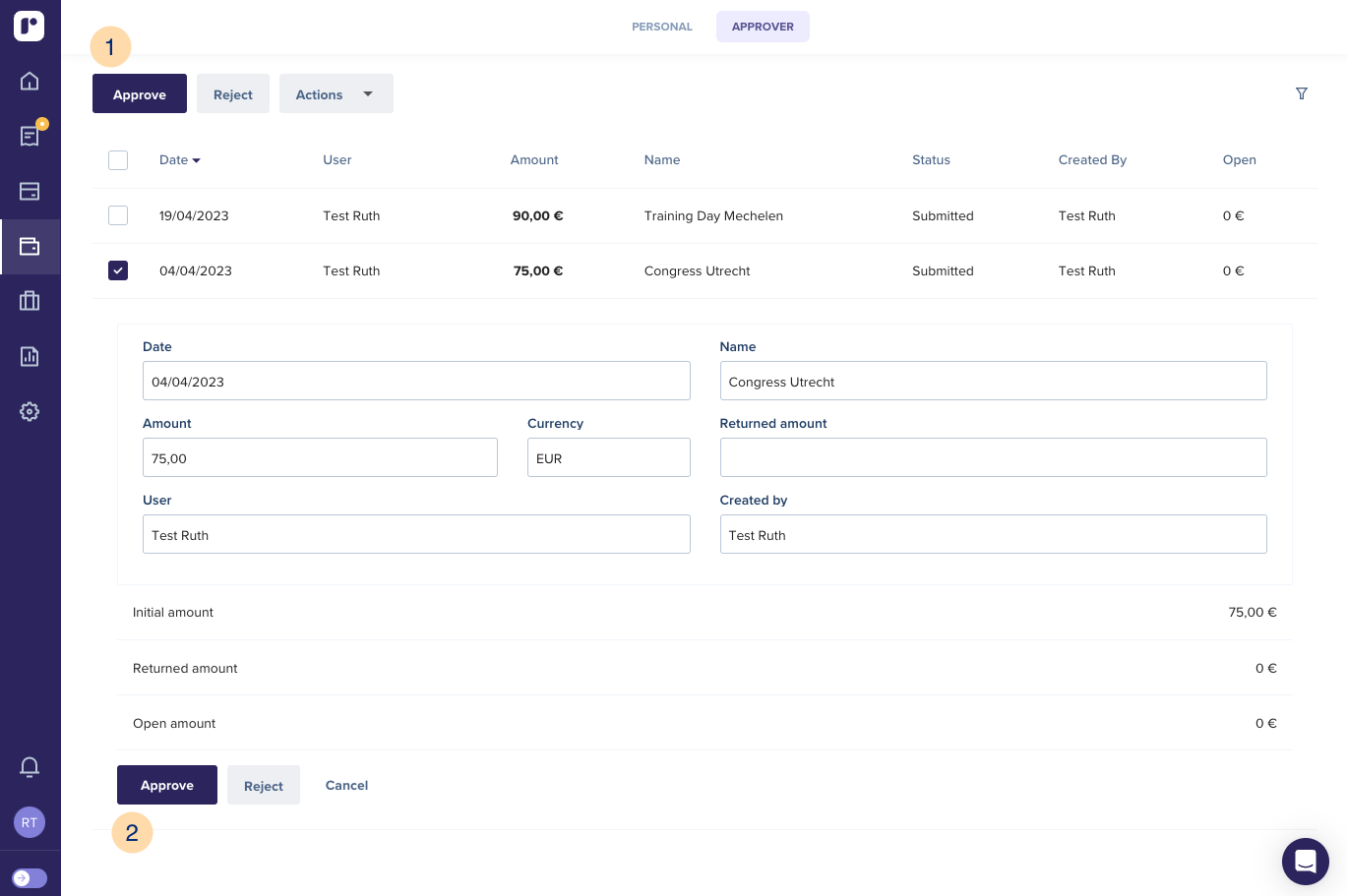 Reject cash advances
Click Reject in the overview screen or at the bottom of the page.
Add the reason of rejection in the pop-up screen
Click confirm once done