An Admin in Rydoo can configure split expense categories. The user will then be triggered to split an expense into pre-defined categories. This article explains how to configure this:
1. Go to Admin settings.
2. Go to Categories page.
3. Select the category you want create the split categories for.
4. Navigate to the Settings tab.
5. Click Edit under the Split expense categories section.

6. Select the categories that you want to have in the split and save.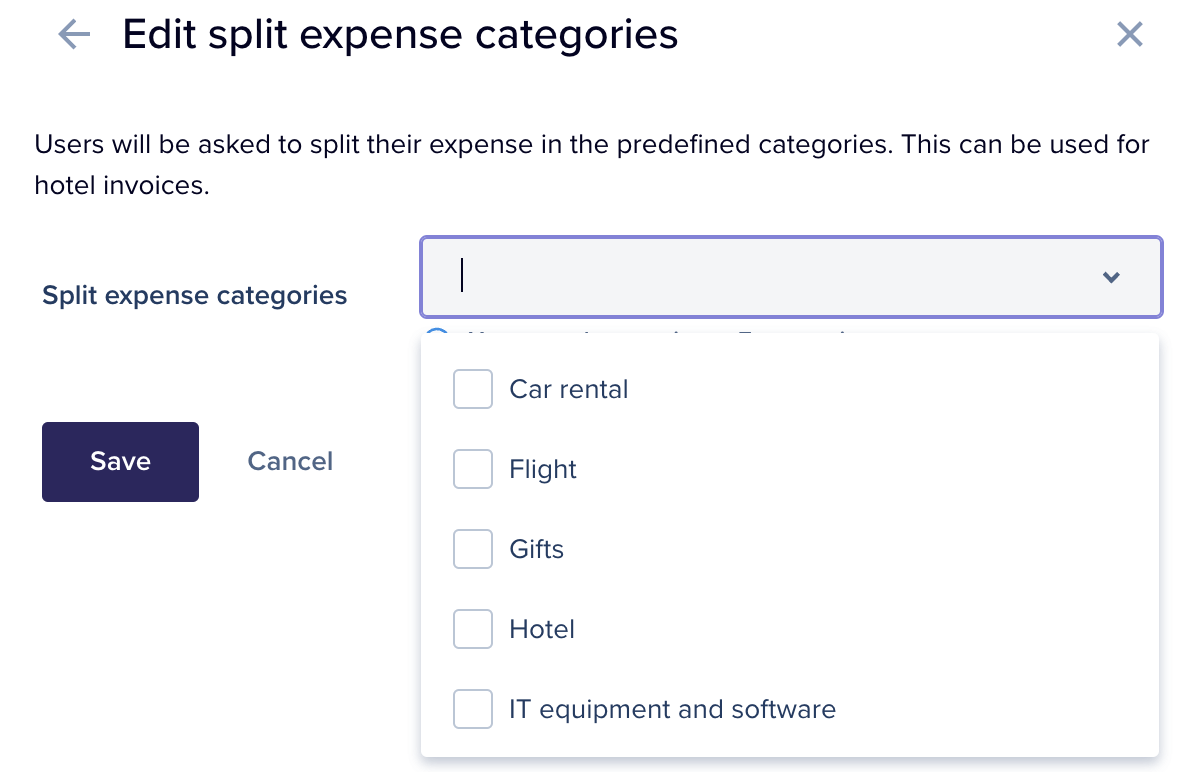 NOTE: If you want to edit multiple categories at the same time, bulk update via import/export.