An Admin in Rydoo can set up a warning when there is a per diem and an expense on the same day. For example, when a user already receives a per diem to cover his meal expenses, he is not supposed to receive a reimbursement for his lunch anymore according to company policy. This article explains how to set this up:
1. Go to Admin settings.
2. Go to Categories page.
3. Select the category you want to edit.
4. Navigate to the Settings tab.
5. Toggle on the Show per diem warning toggle.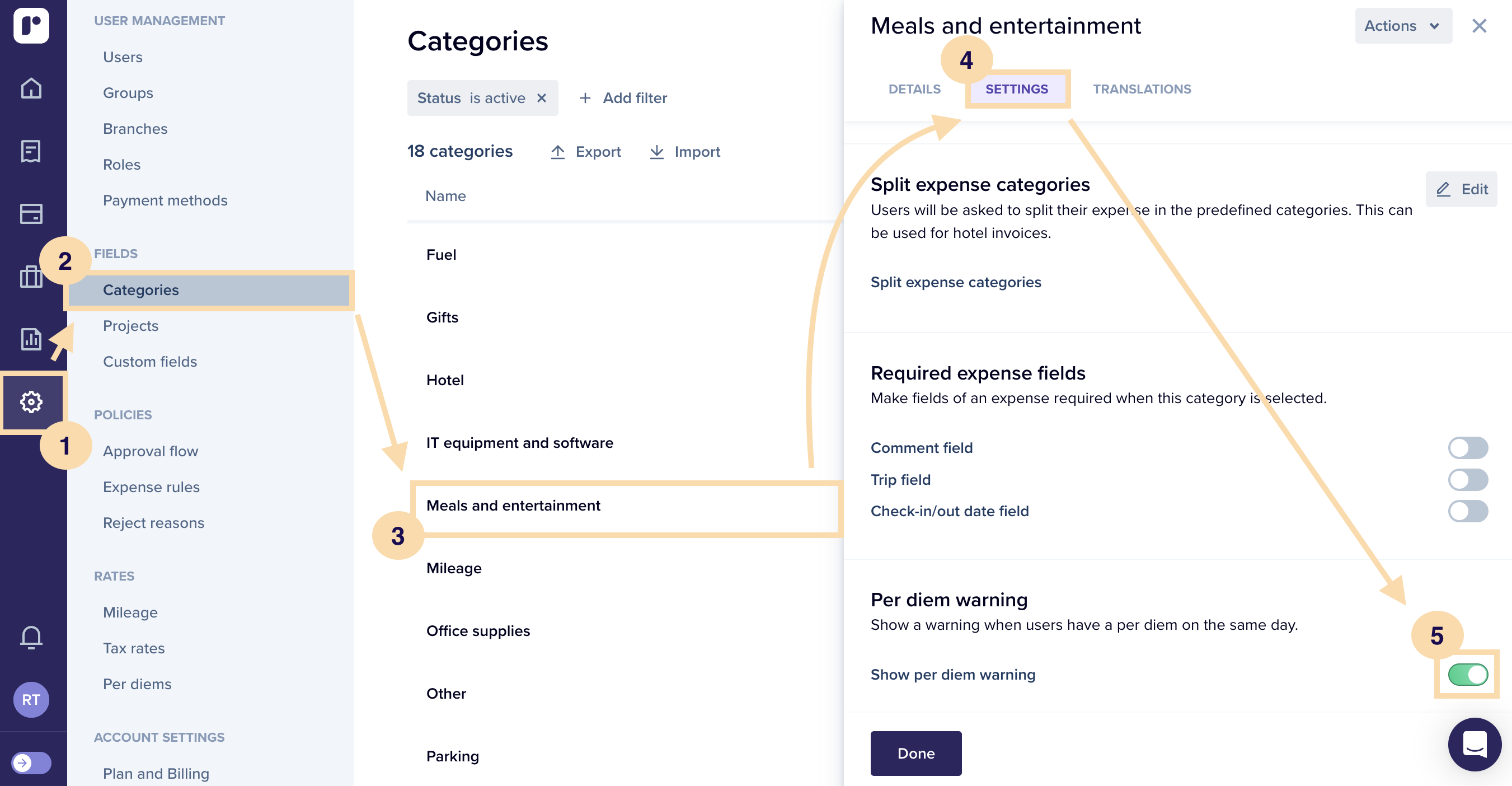 NOTE: If you want to edit multiple categories at the same time, bulk update via import/export.