Looking for some guidance during your first steps as a Finance user in Rydoo? This guide will walk you through step-by-step.
Before following this guide specifically for Finance, feel free to first read through our general Intro to Rydoo and the guide for Users (login, profile, download Mobile App, ...).
Create (accounting) reports 📄
As Finance, your main task is to create (accounting) reports. This is easy to do in Rydoo.
Edit, delete or reject expenses 🖊️
Next to creating reports, Finance users can also edit, delete or reject expenses, if the company policy allows this.
Send reminders 🔔
You might want to remind other users, for example the following situations:
The user in charge will receive an e-mail reminder.
Add and remove columns in the expense overview 📂
You can customise their expense overview. You can add and remove columns.
Use filters or use the search bar 🔎
If you're looking for certain expenses, you can either filter expenses or use the search bar.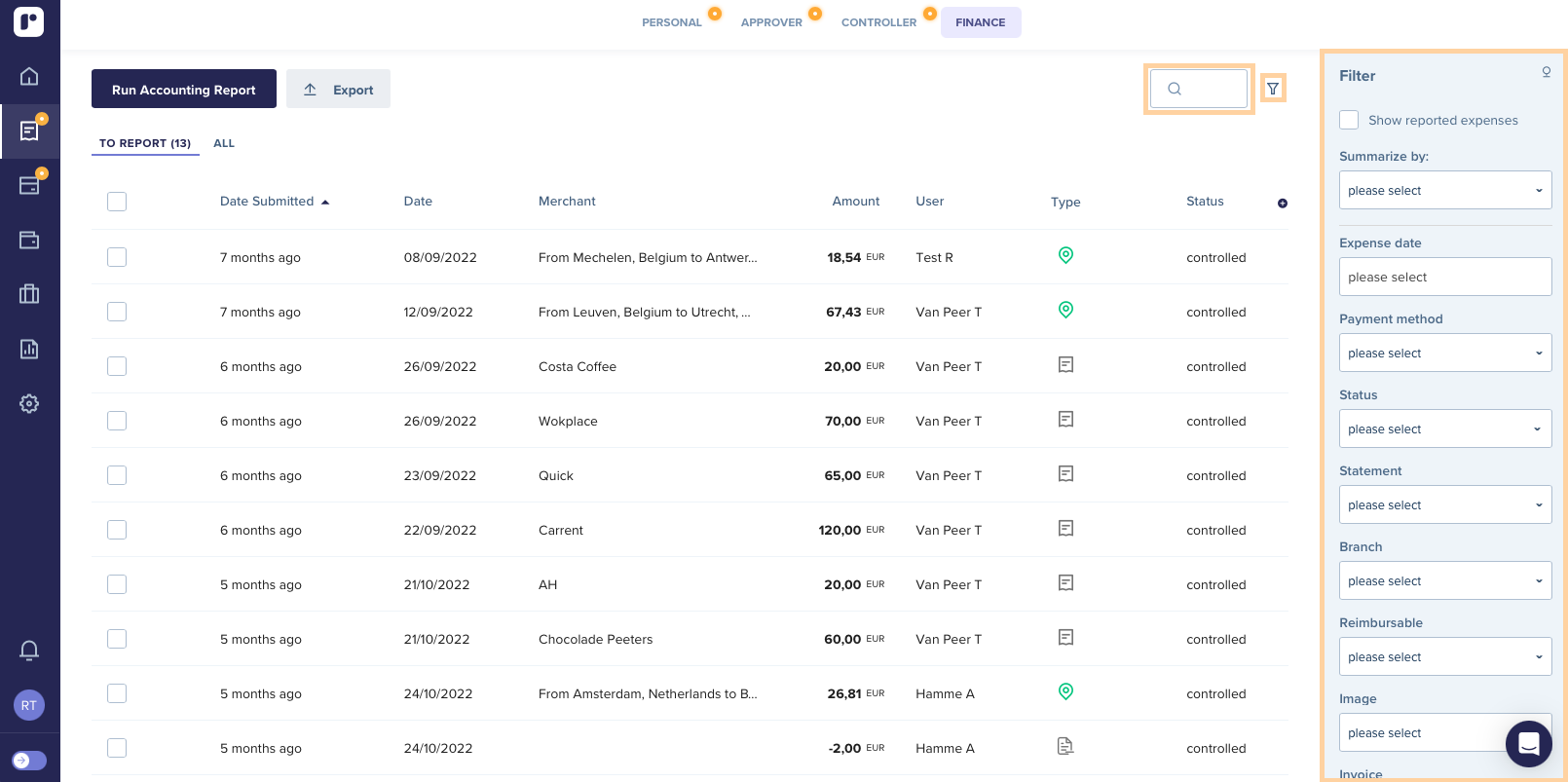 Continue exploring Rydoo 🔎
There is lots more to learn and explore in Rydoo. The following articles can be useful to check out:
Expense
Transactions
Reports
Troubleshooting