Linking accounts can be useful when you need to upload receipts for someone else (e.g. if an assistant manages the expenses of a director). If somebody sent you a request to link an account, the person whom you are requesting it, has two ways to accept it:
Via email
In Personal settings in Rydoo
Via Email
This person will receive an email from hello@rydoo.com with the header 'Request to link your account'.
Open the email and click LINK YOUR ACCOUNT.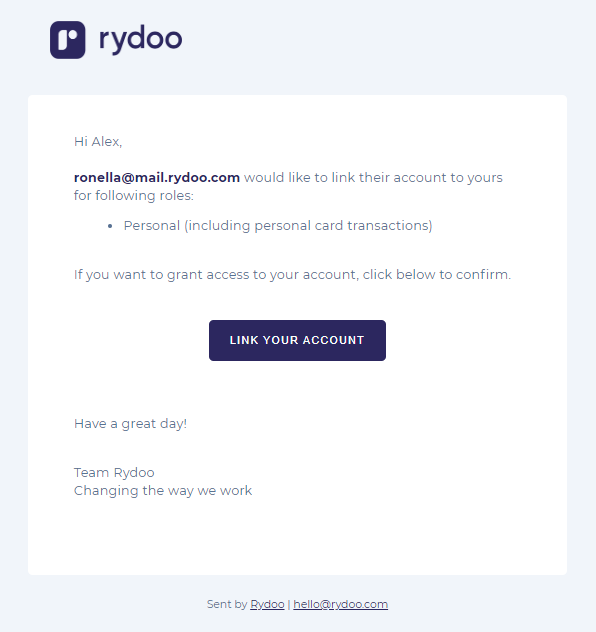 In Personal Settings in Rydoo
1. Go to your profile > Personal settings > Account delegation page
2. Look for Accounts linked to your account and click the check icon to confirm