All PDF reports extracted from Rydoo could be modified according to your needs. This article will explain how to configure PDF exports.
1. Go to Profile and go to Personal settings.
2. Click Configure PDF exports.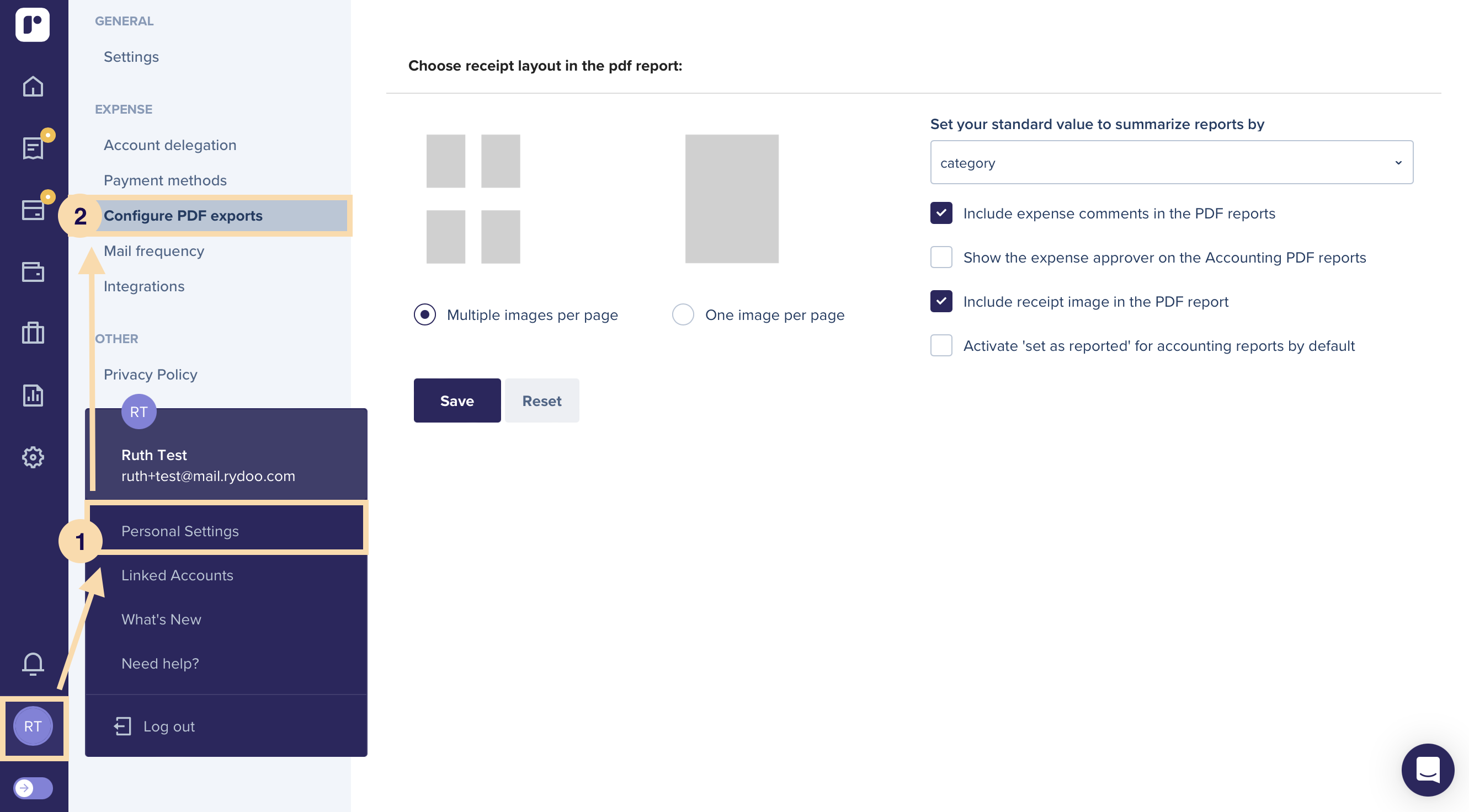 Configuration options
One or multiple images per page
There are two types of layout that could be set for reports: multiple receipt images per page or one single image per page. The images below illustrate the different options: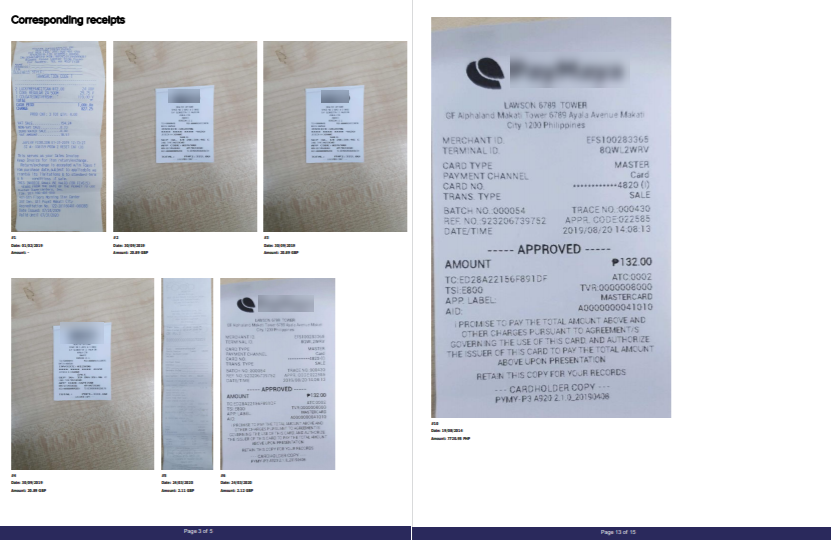 Report details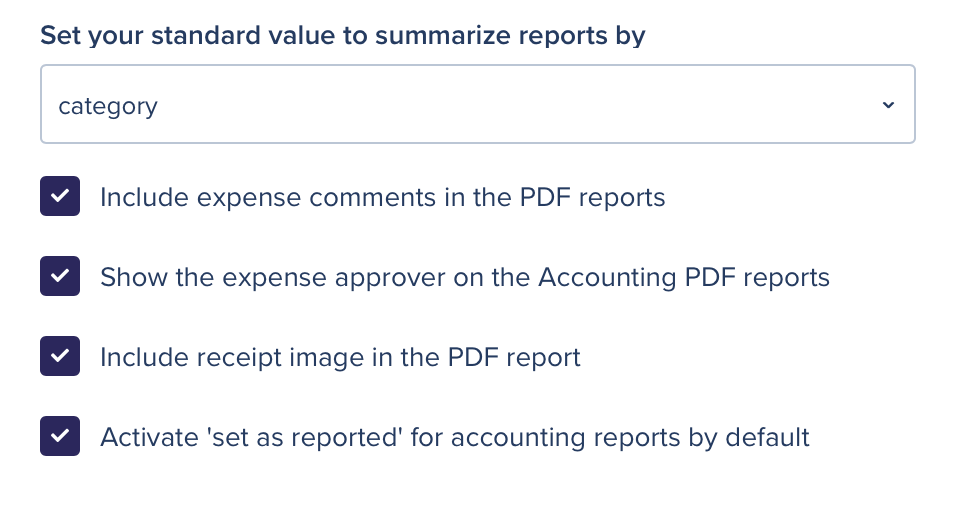 Set your standard value to summarize reports by
expense status
expense date
payment card
category
project
trip
Include expense comments in the PDF reports

Show the expense approver on the Accounting PDF reports
Approvers name will be shown in each expense line item.

Include receipt image in the PDF report
This setting should be enabled in order to come up with the preview in receipt layout.
Activate "set as reported" for accounting reports by default (For Finance Role only)
This setting is turned on by default as we know how important it is for Finance to mark expenses as reported.