With Rydoo, you can submit multiple expenses with the status 'to submit'.
Mobile
1. Select one of your to be submitted expenses and hold for a moment.
2. Select all expenses you want to submit.
3. Click Submit.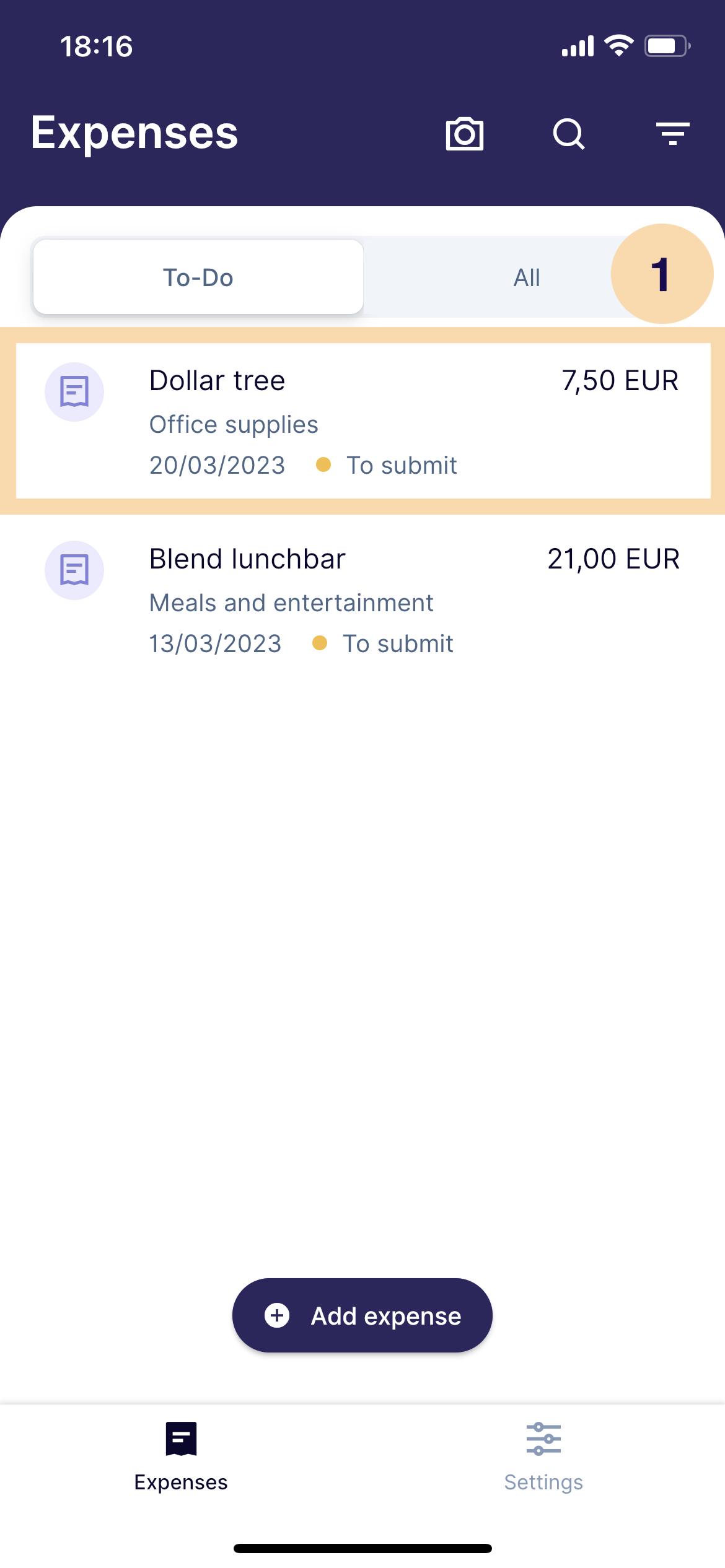 .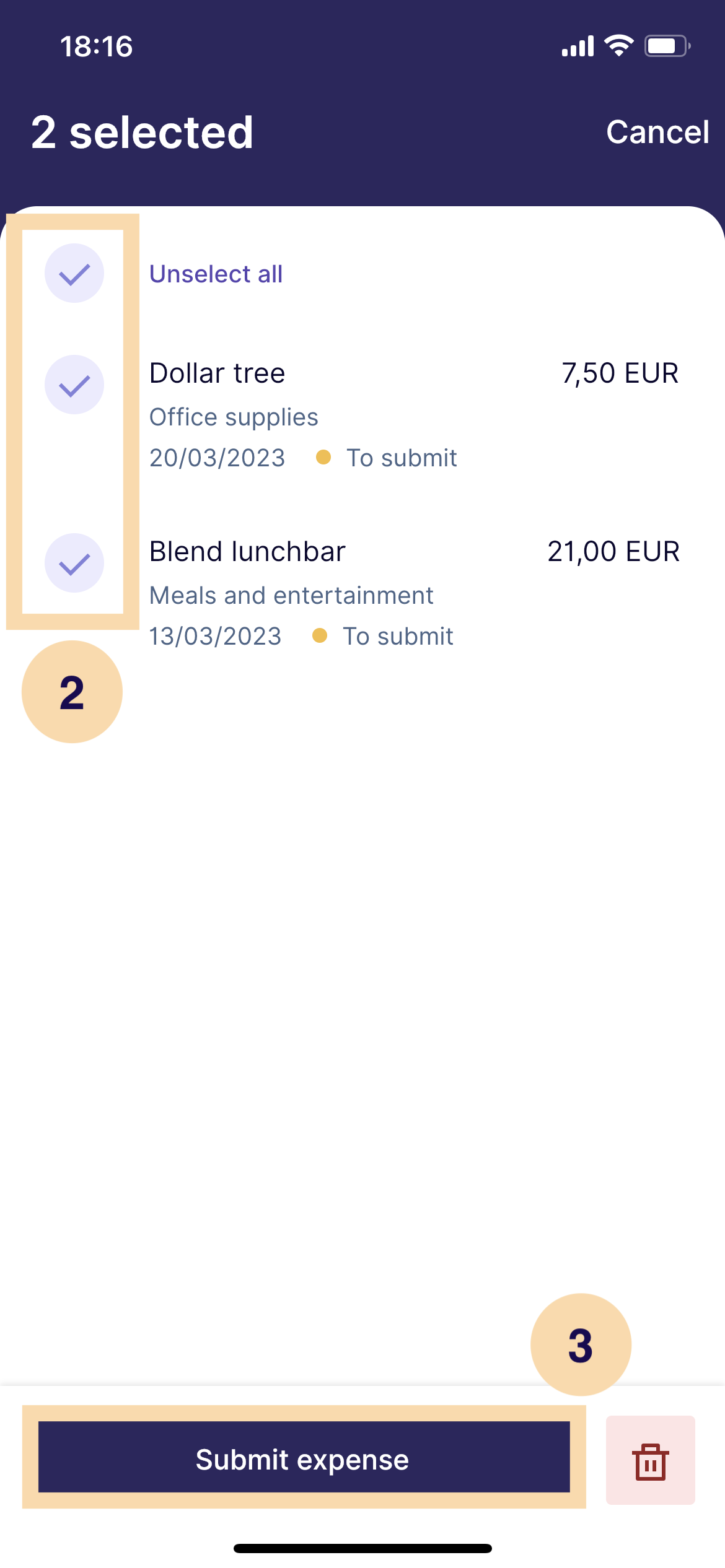 Web
1. In the Expenses section, under your "TO DO" list, select the expenses you would like to Submit.
2. Click Submit.