You can delete the expense when it has not been submitted yet. This means the status of the expense needs to be to be verified, to submit, rejected, or recalled.
Mobile
There are 2 options to delete an expense on the Mobile App:
In the To-Do section, you can press on the expense that you would like to delete, the delete logo will appear in the lower right side of your screen. Tap on the Delete icon.
In the To-Do section, select the expense to view the expense details. On the top right-hand side of your screen, tap on the 3 dots (…). This will bring you another screen at the bottom, then select Delete.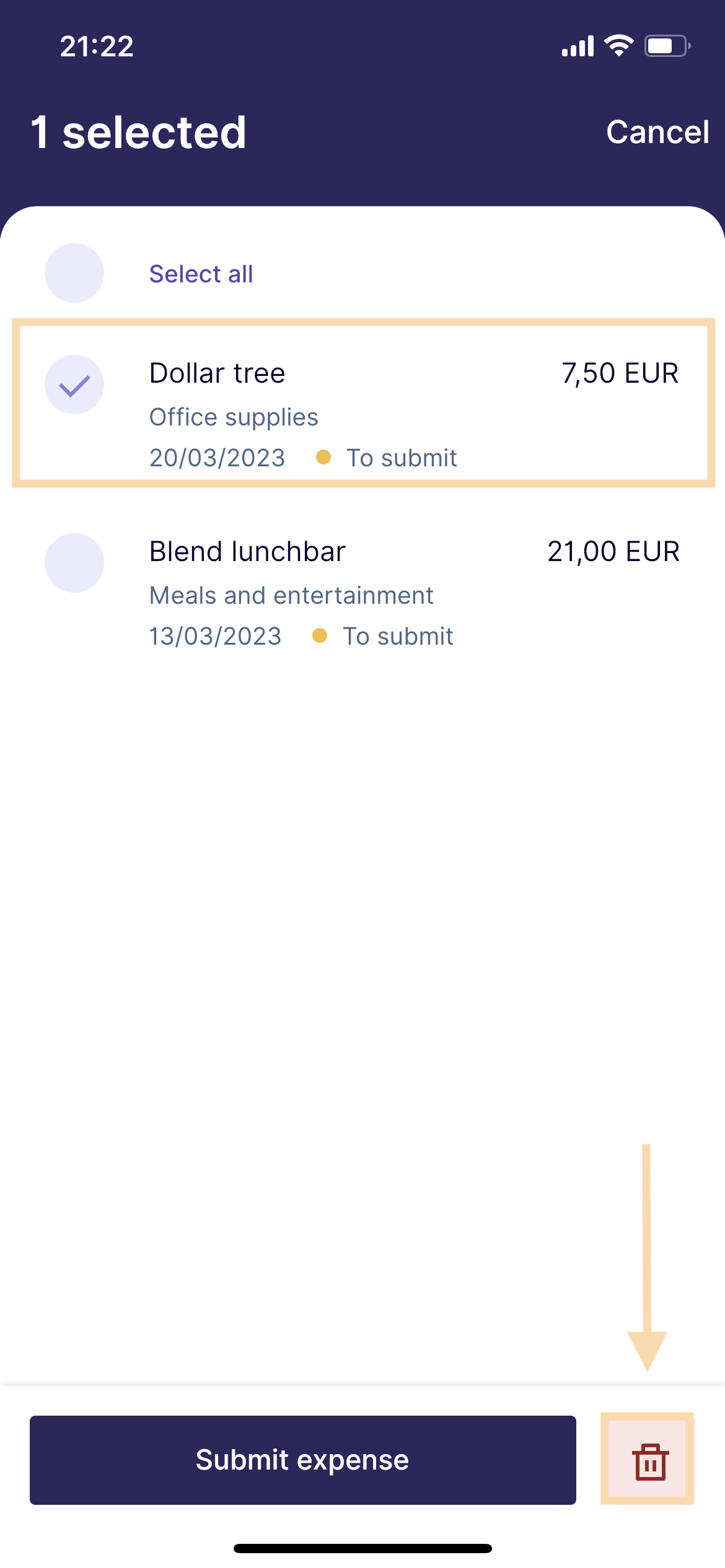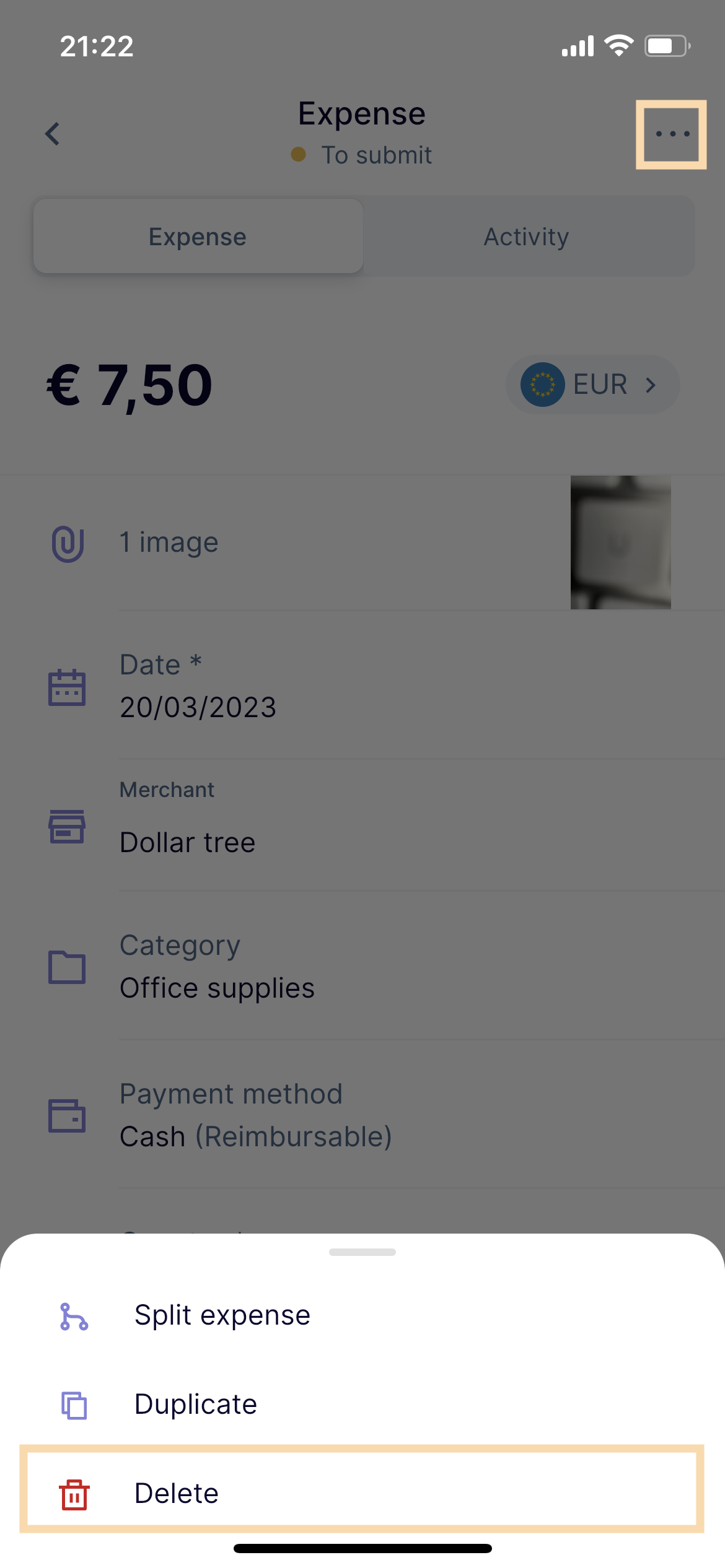 Web
1. Go to Expenses page and select the expense you want to delete.
2. Click the Actions and select Delete from the drop-down menu.

3. A pop-up message will appear. Select Delete to continue or Cancel to discontinue.
You can also delete multiple expenses at once. Learn how to do this here. 
Once the expense entry is deleted, you can no longer retrieve them.

If the expense was already submitted, but you want to delete or edit it, then you can recall the expense, if it hasn't been approved/controlled/reported yet.

Deletion of expenses is a role-based setting that can be turned on and off depending on your company's policy. If you don't see the 'delete' option, kindly reach out to your company administrator internally.