By default, Rydoo uses the exchange rate of Openexchangerates.org, for all expenses made in foreign currencies. This is calculated based upon the date on the receipt or invoice.
Editing the exchange rate is a setting that can be turned on and off depending on your company's policy. If activated, you will see the edit icon in the exchange rate field.
1. Go to the Expenses page.
2. Select the expense you want to edit.
3. Click the edit icon.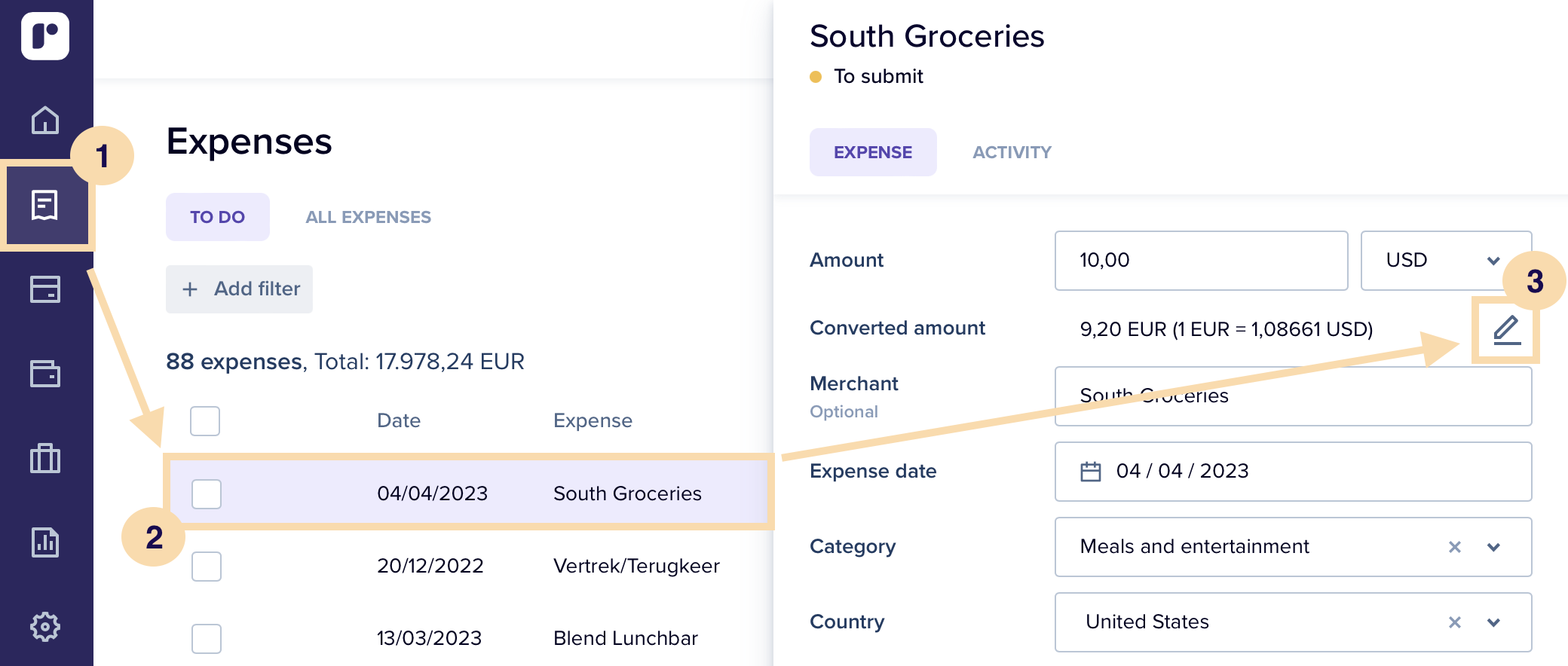 4. Edit the amount in the pop-up and save.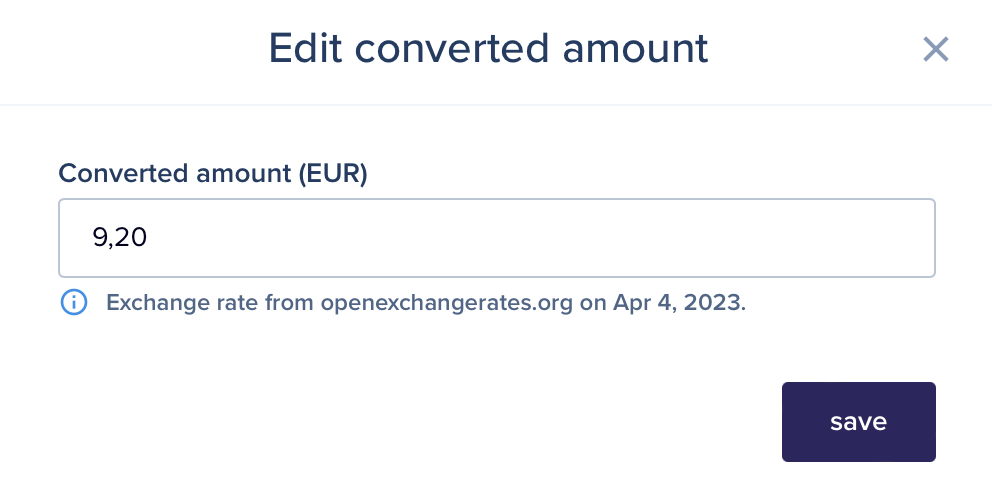 5. The new exchange rate will reflect right away. A warning will show after you edit the exchange rate. This serves as a notification to your approver/controller/finance about the change made.