As an admin you can add users in the Rydoo account. The users in Rydoo are all the employees that will be working with Rydoo. 
Users can be added in two ways:
Add users manually
Import users via xlsx file 
In this article, we will explain how to add users manually:
1. Go to Admin settings.
2. Go to the Users section.
3. Click + Add users.
4. Fill in the email, first name, last name, group and status (immediately activate or not) and click Add user.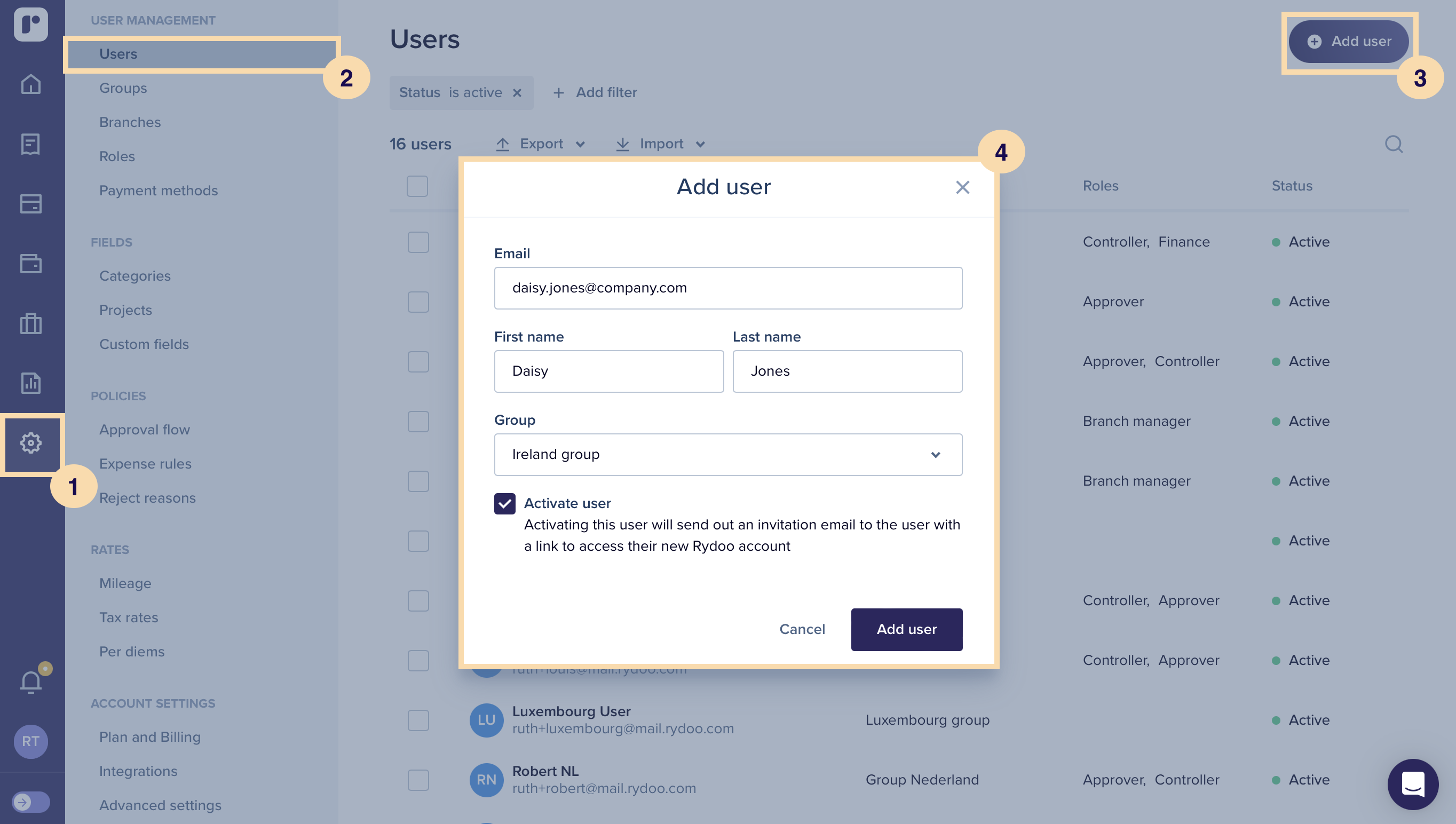 If the user did not click the invitation email, a message in yellow will show on the upper side of your screen.
If you set the status as active. The users will receive an invitation email that the user Rydoo account is activated.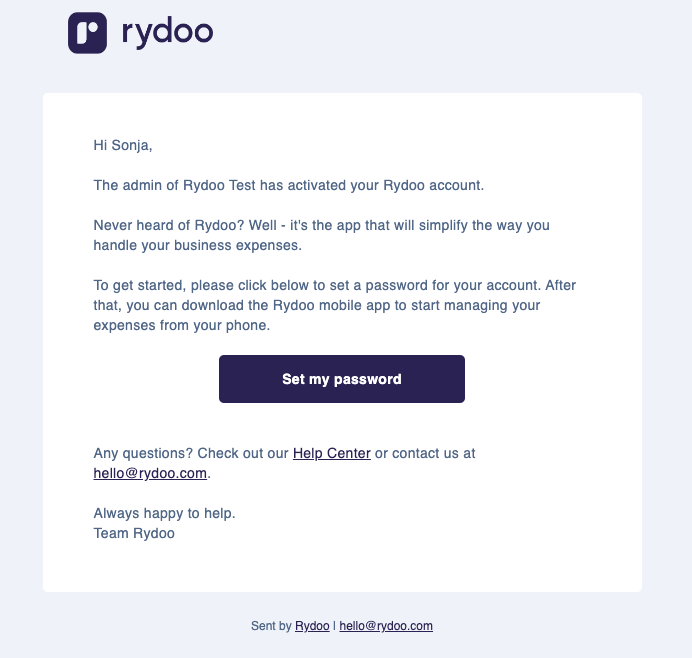 When you have added users, you can edit user details, such as approvers, controllers, roles, details and preferences.