As an Admin you can add and manage users in the Rydoo account. The users in Rydoo are all the employees that will be working with Rydoo. 
This article explain how to activate users as ad Admin. The users will then receive an invitation email inviting them to set their password and access Rydoo.
1. Go to Admin settings.
2. Go to Users section.
(If you don't see the users you want to activate in the overview, make sure you are not filtering out inactive users)
3. Select the user you want to activate.
4. Navigate to the Account tab.
5. Toggle on the User status toggle to activate the user.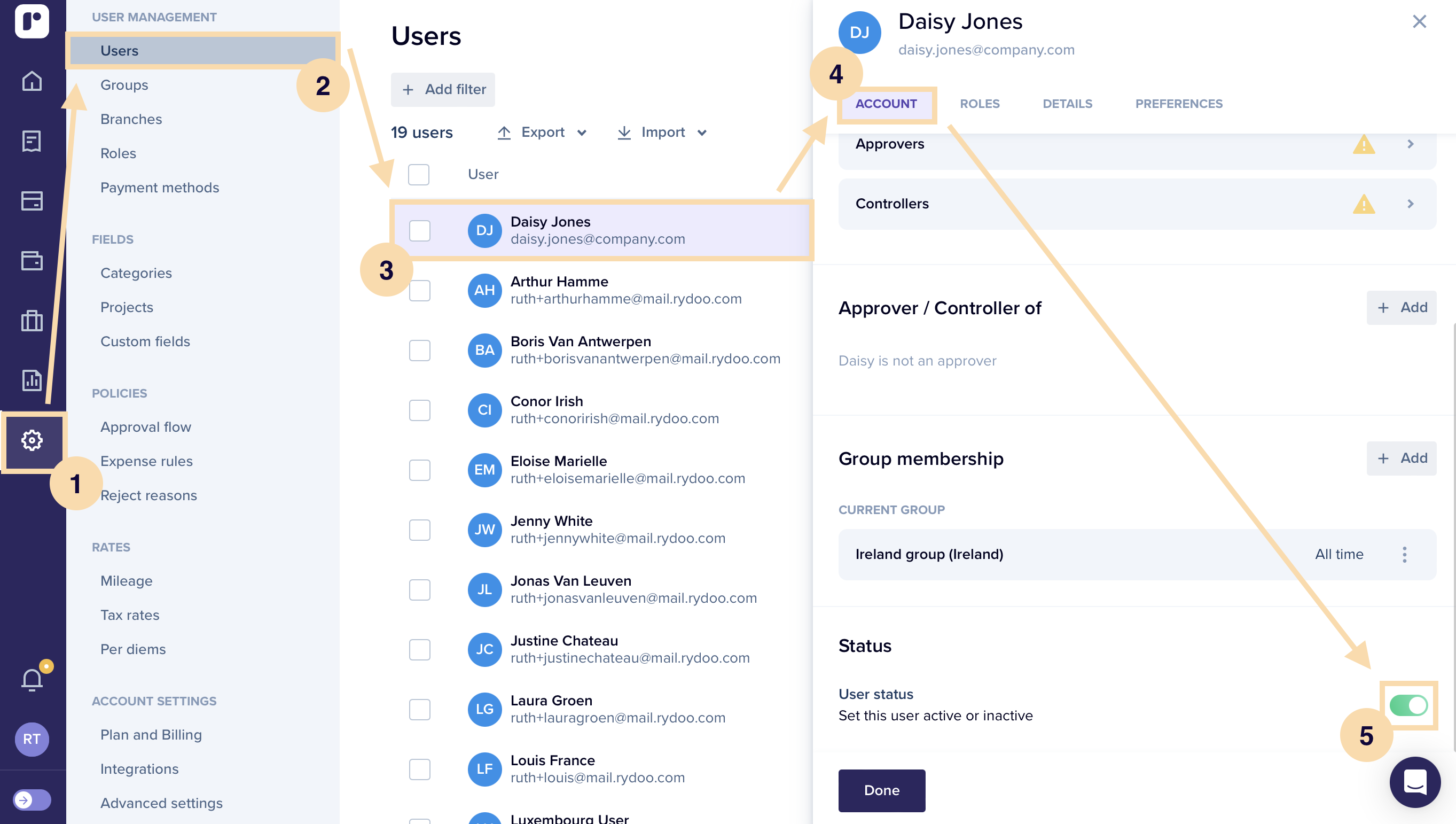 6. The user is now activated and the invite will be sent.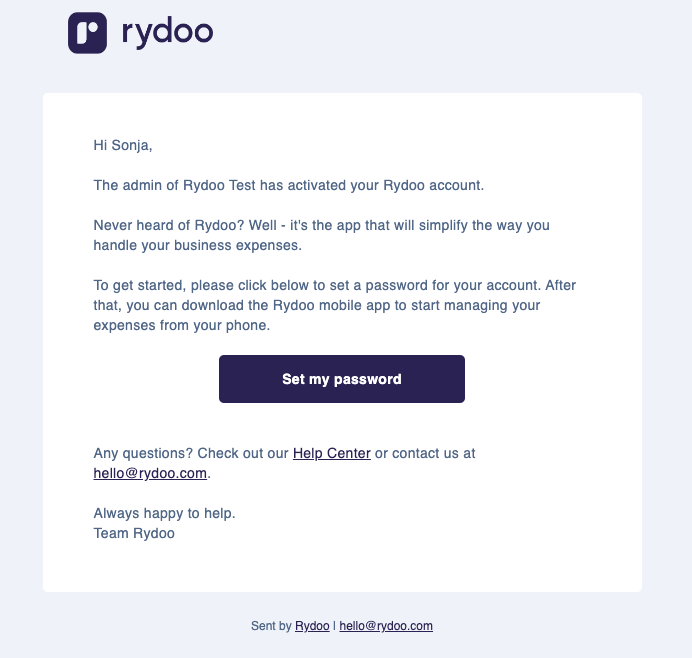 You can also activate multiple users at once. Learn how to do this bulk activation here.