Linked accounts are used to upload and manage expenses for someone else (e.g. if an assistant manages the expenses of a director).
As an Admin, you can easily generate an export file of all linked accounts in Rydoo. This article explains how to create the export.
1. Go to Admin settings.
2. Go to Users section.
3. Click Export and select Export linked accounts from the drop-down menu.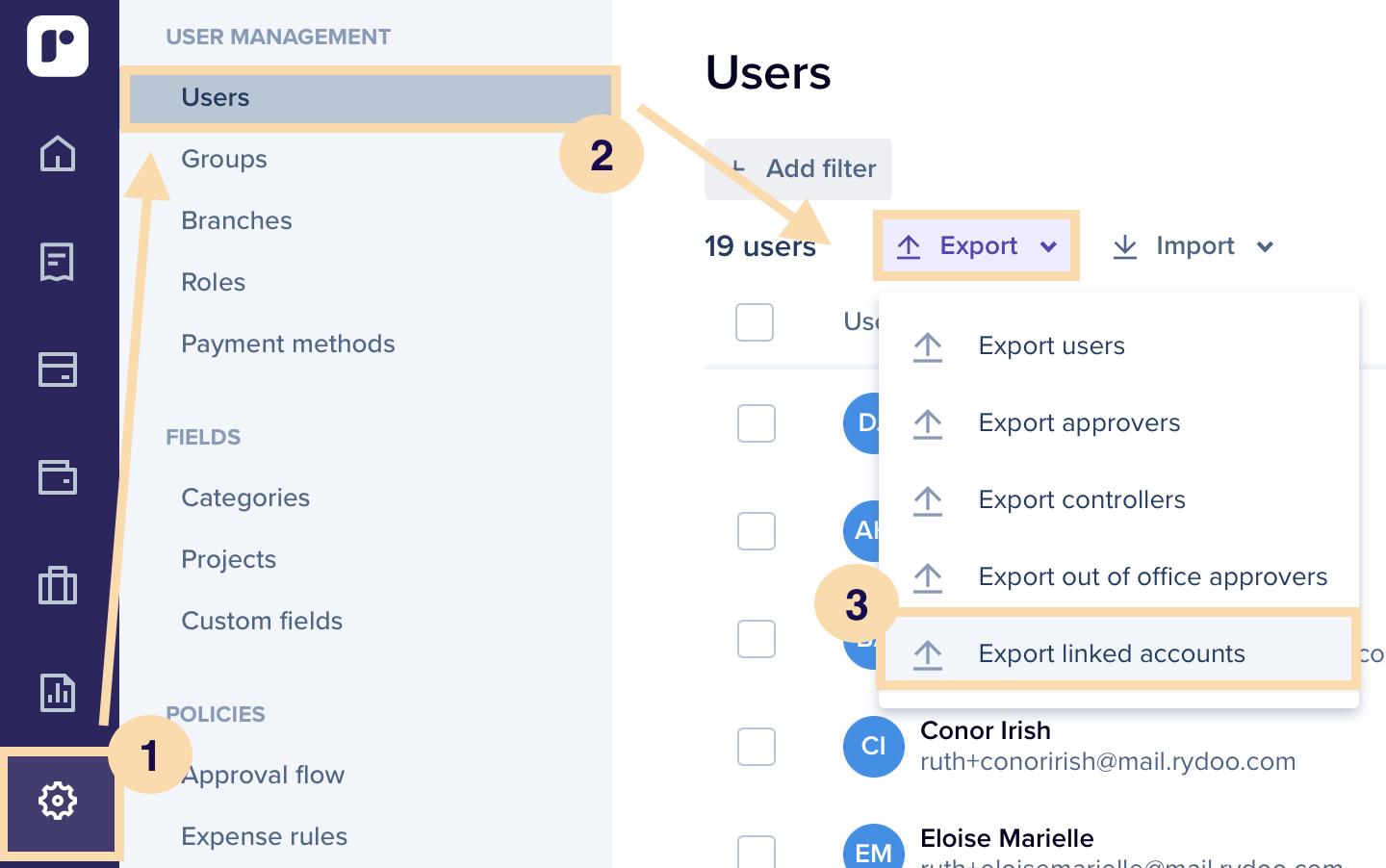 4. You can now download the export.