The import functionality allows Admins to update or add approvers and controllers to Rydoo. This can be done via exporting, editing and importing again via xlsx file:
1. Go to the Admin settings.
2. Go to the Users section.
3. Select Export (out of office) approvers/controllers from the Export drop-down. This will give you the template you need to import new users.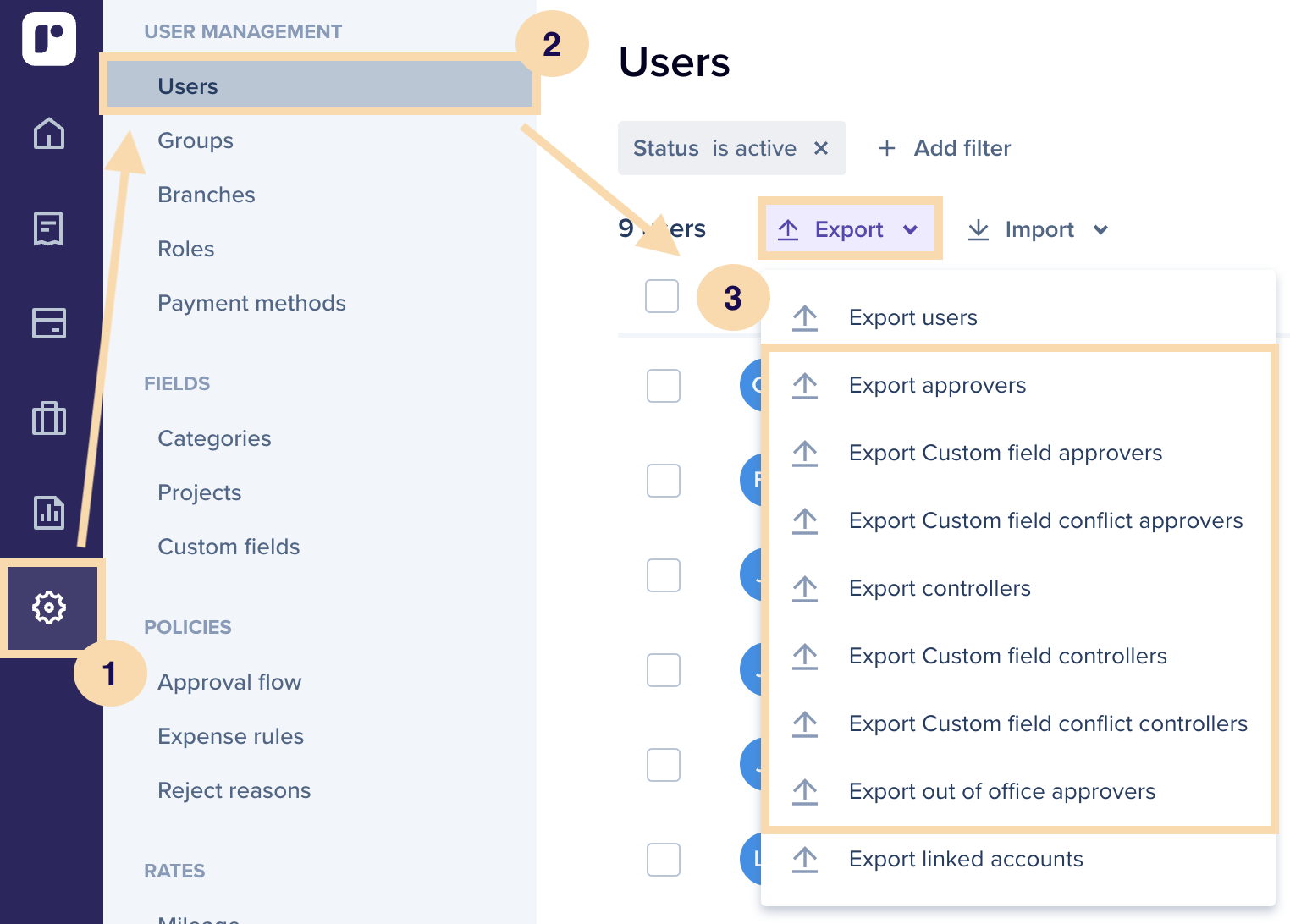 4. Download the xlsx file.

5.Change/fill in the file as you want. Save the file on your computer.

IMPORTANT: Please do not make any format changes to the file. Do not delete or add columns or change the font for example.
6. Import the edited file.