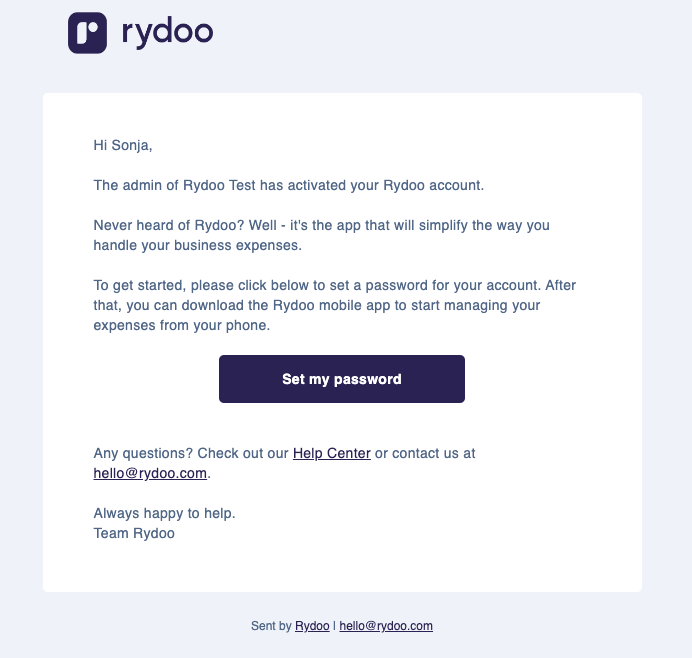 The activation link is valid for 24 hours. If the user clicks the link later than 24 hours, the link will no longer work. There are two ways to solve this:
The user can follow the procedure of Reset or change your password. 
As an Admin, you can resend the invitation email. 

Go to Admin settings.
Go to the Users page.
Select the relevant user.
Navigate to the Account tab.
Click Resend invitation.