This guide is for the Administrator role and wants to activate the Cash Advance feature for the first time.
Enable Cash Advances
1. Go to Admin > Users page and open the user's profile which will manage Cash Advances.
2. Go to the roles tab, enable the Treasurer role, and click Done.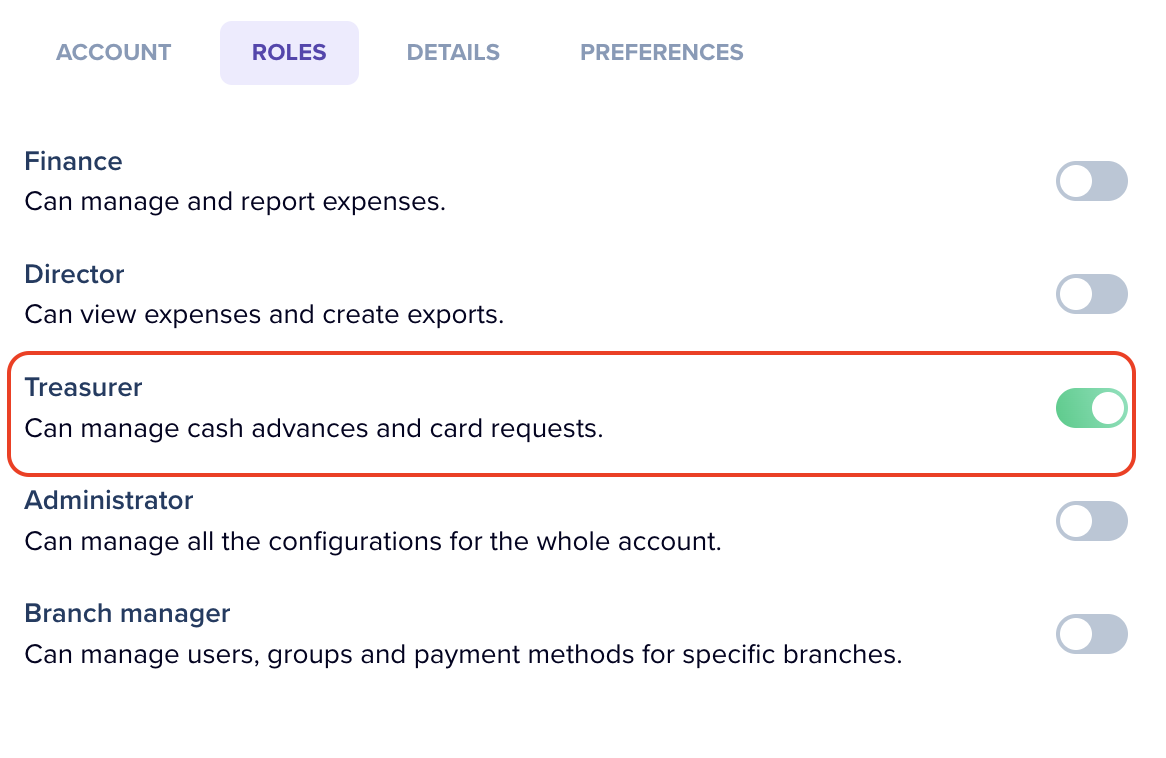 Once saved, end users will see the cash advances option on the navigation bar.
Activate Approval for cash advances
If you need approval for cash advances, the system can require each cash advance to be approved before the end-users can use this as the payment method for an expense.
1. Go to Admin > Approval Flow page.
2. Click the Edit button inside the Approval section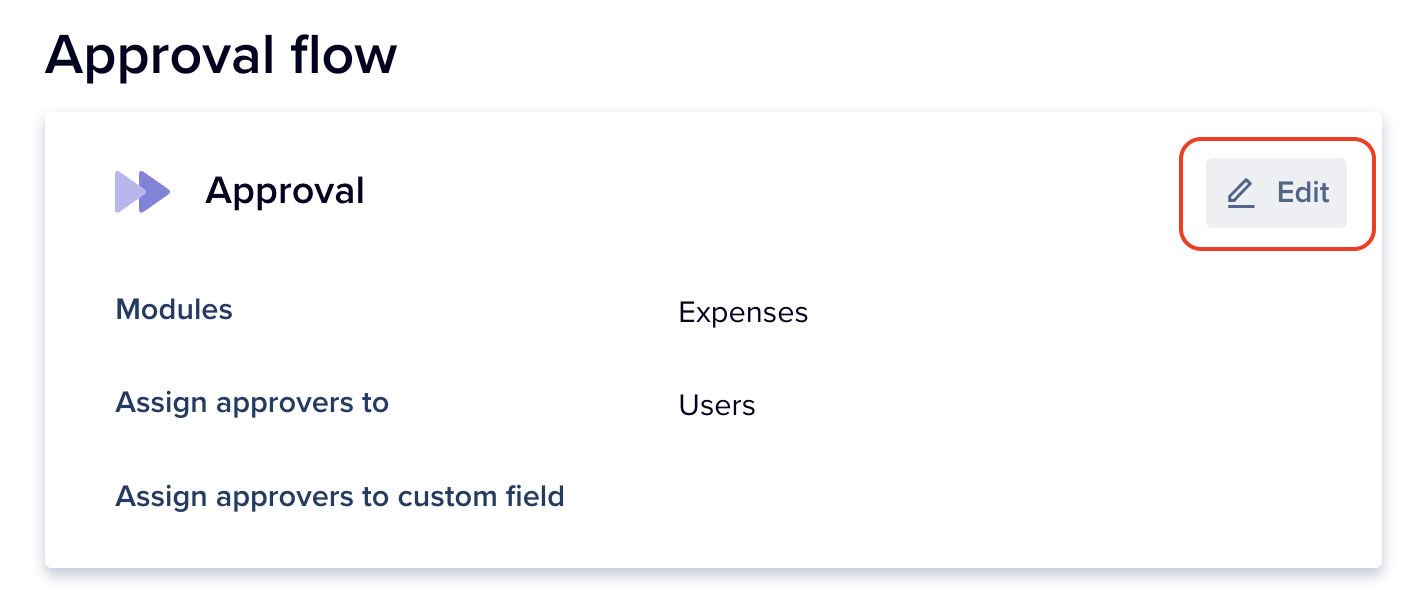 3. Under Modules, select the Cash Advances checkbox and Save.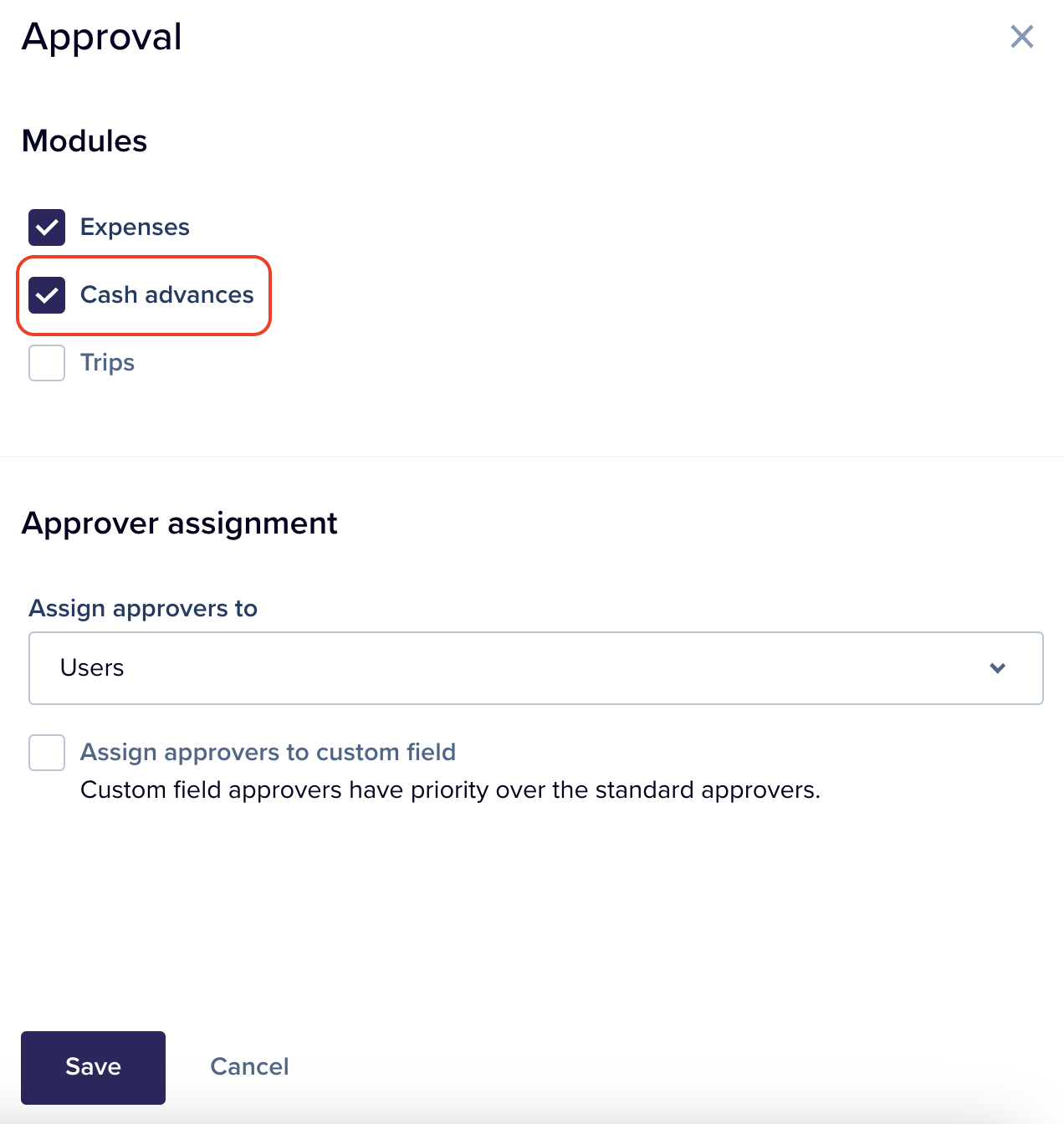 NOTE: The approver for cash advances and for expenses are the same.