Integration - SSO
Error Message: Login failed: "It seems you don't have access to Rydoo. Please try to log in again or if the problem persists, please contact your admin for help".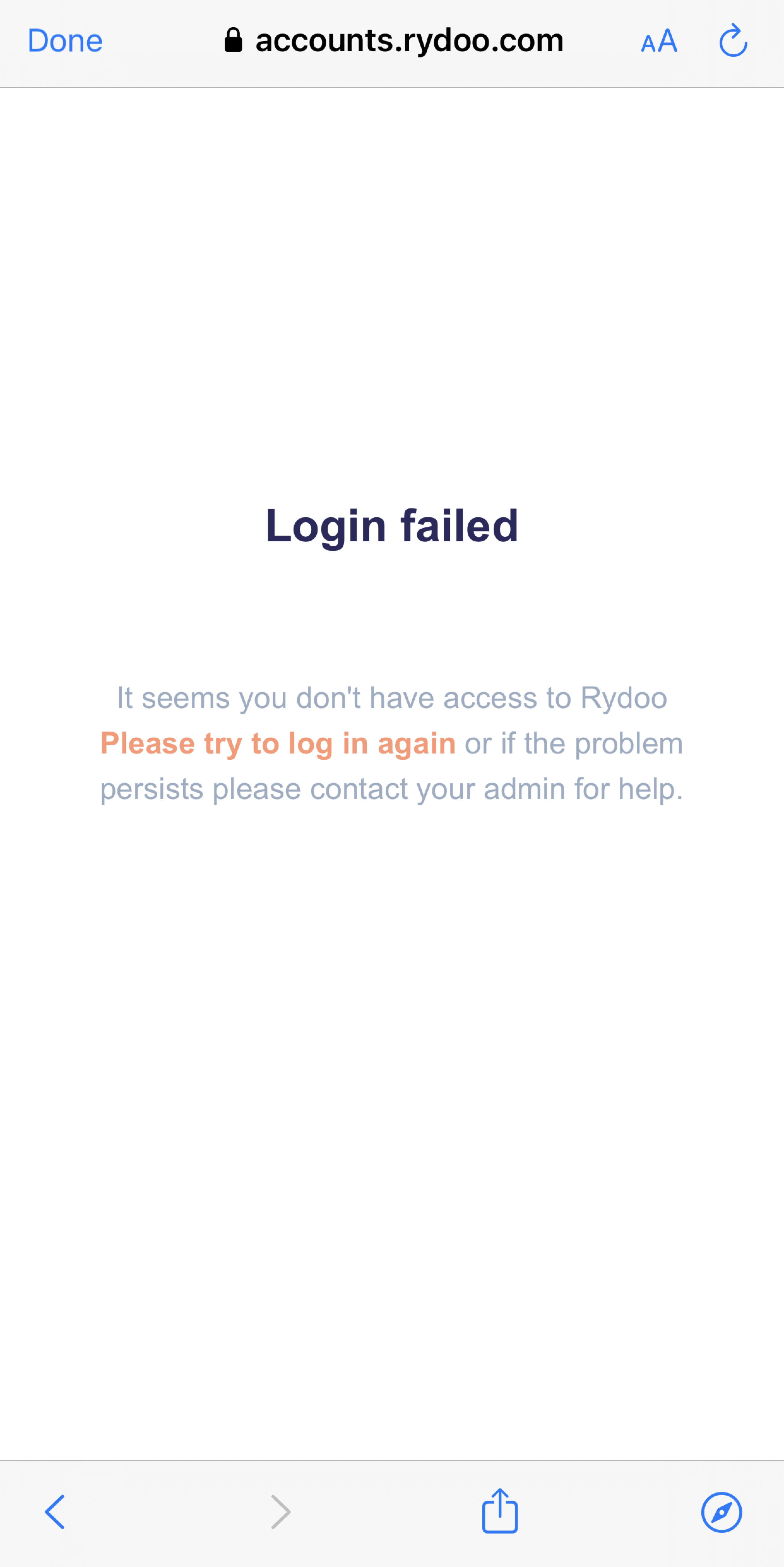 To fix this:
If you are a user, please contact your Company Administrator or IT Team internally. This is a Single Sign On concern.
If you are an admin or IT, please check the following:

The user must be active both in Rydoo and in the Active directory OR;
The registered email address in the Active directory is not the same email address set in Rydoo.
Cause of the error:
The email address and user status in Rydoo and Active Directory are not the same.