Concern: Why I don't receive notifications when users submit their expenses?
Causes:
Your company blocked all emails from

notifications@rydoo.com

.
You have unsubscribed to email notifications
The expense was approved by another approver (applicable for users with multiple approvers)
The expense was approved within 24 hours.
Workarounds:
Check your spam or junk folders
Check with your IT team if the Rydoo IP address is whitelisted. To know our IP address, contact us

hello@rydoo.com

.
If your personal settings > mail frequency is set to daily, and the expense is approved within 24 hours. The system doesn't send the notifications anymore as it defeats the purpose of the notification.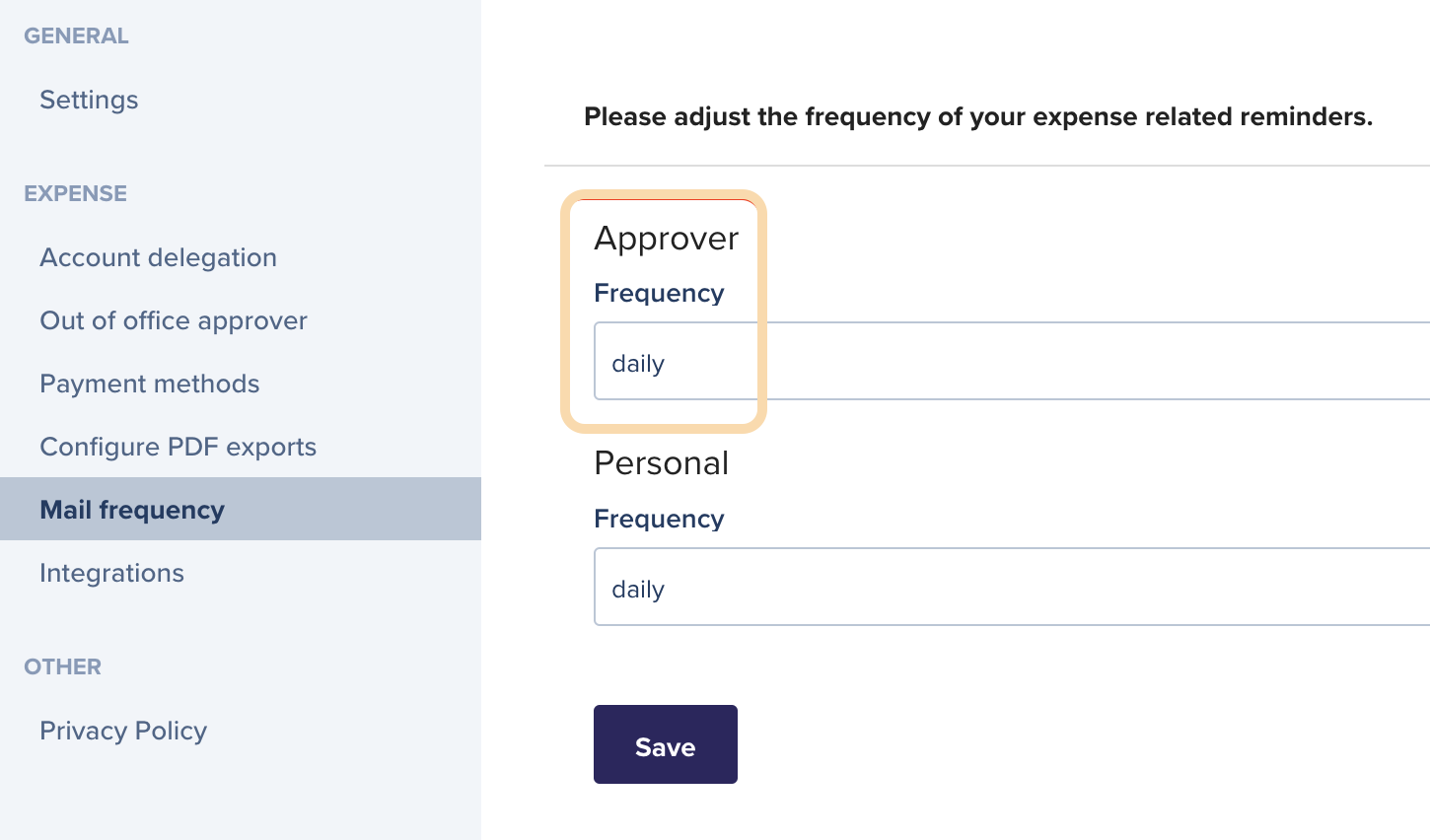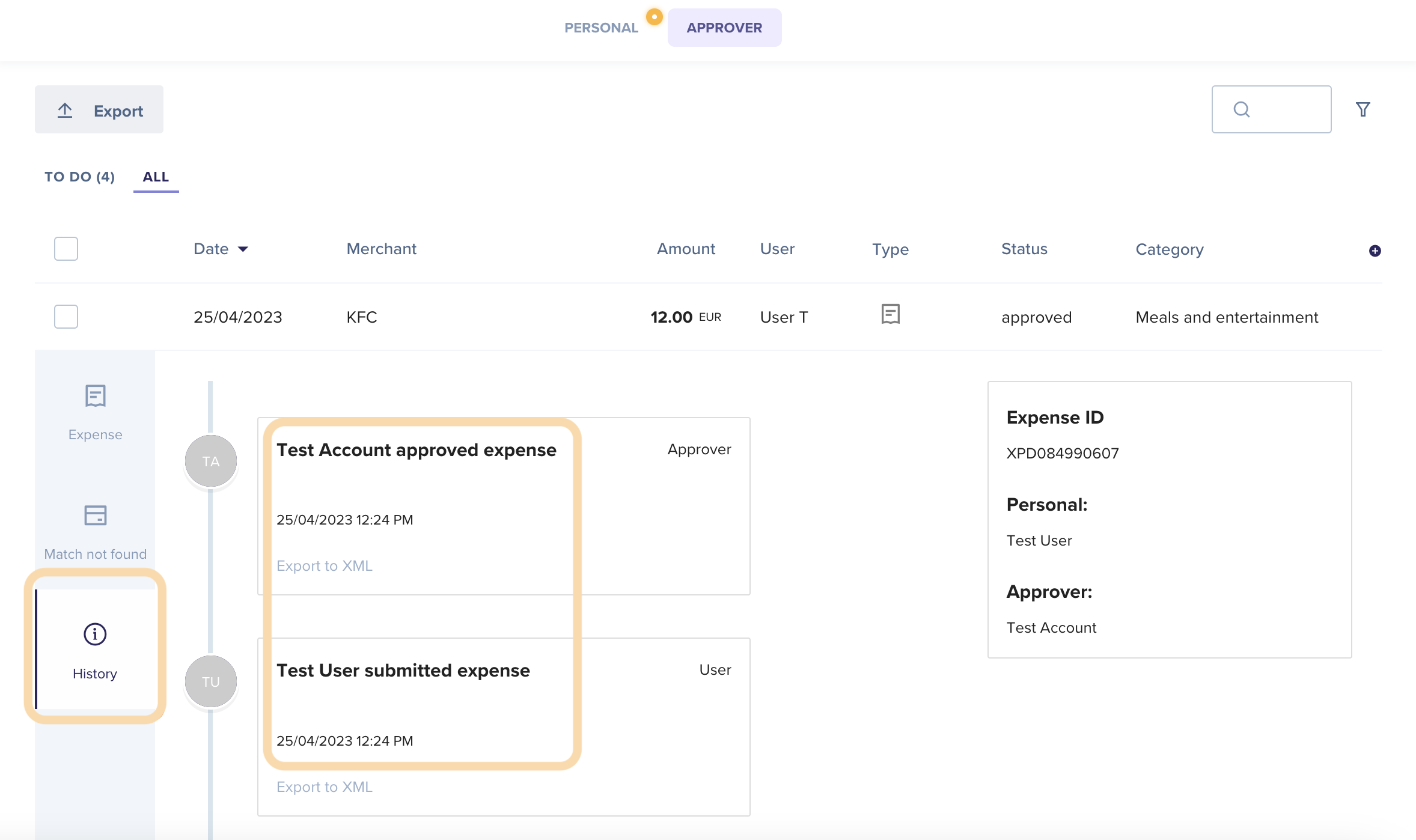 Check the Expense page > All > History tab if the expense has been approved by other approvers.